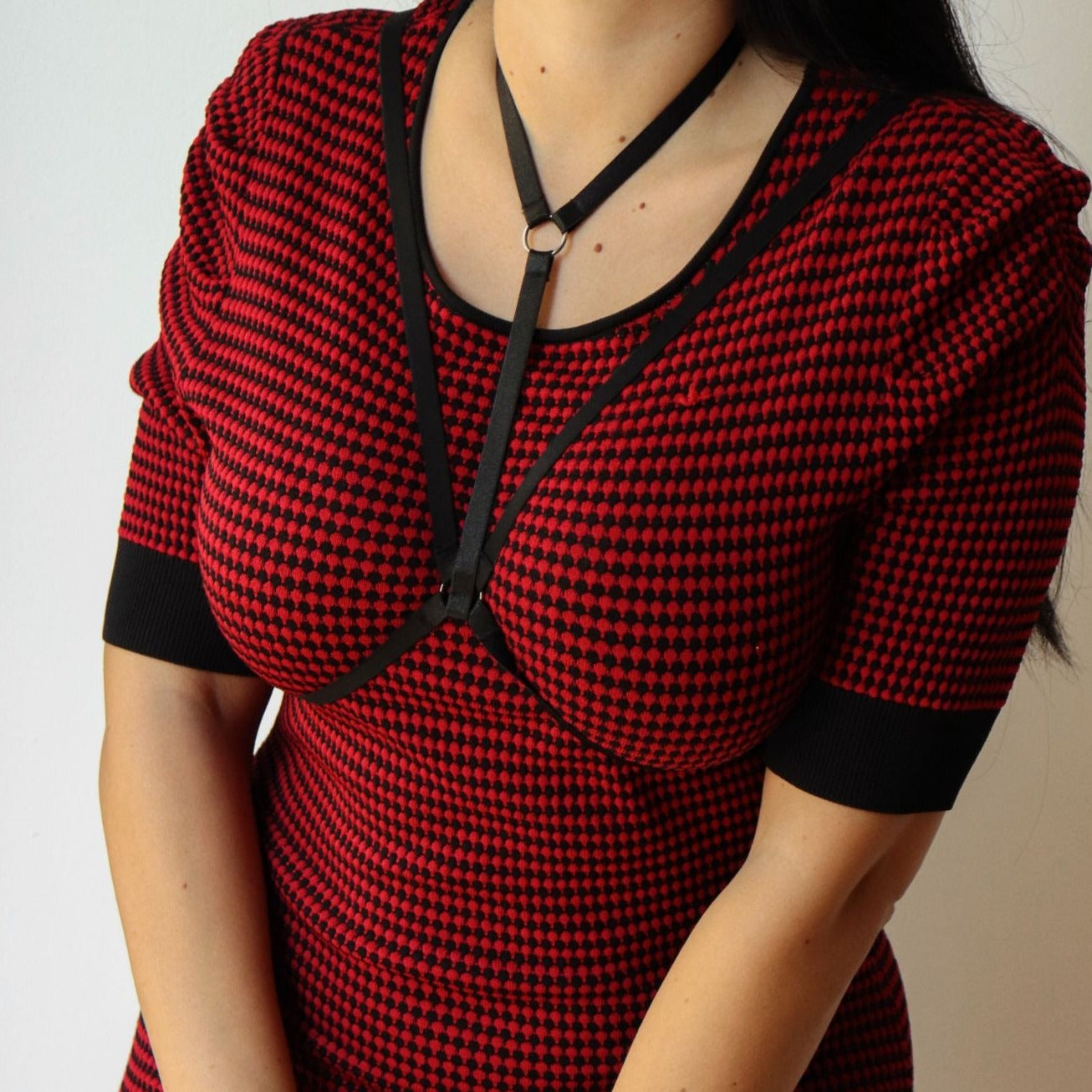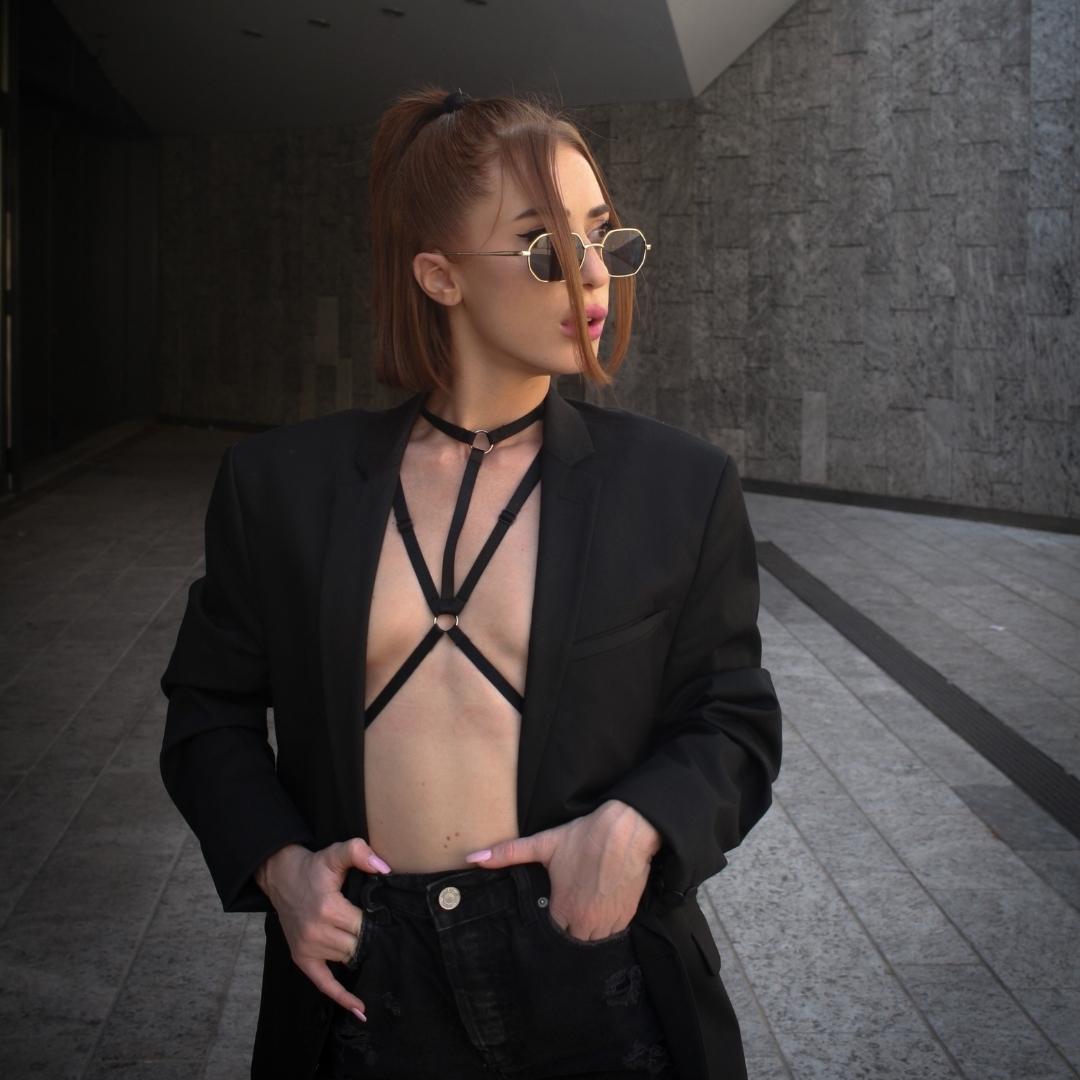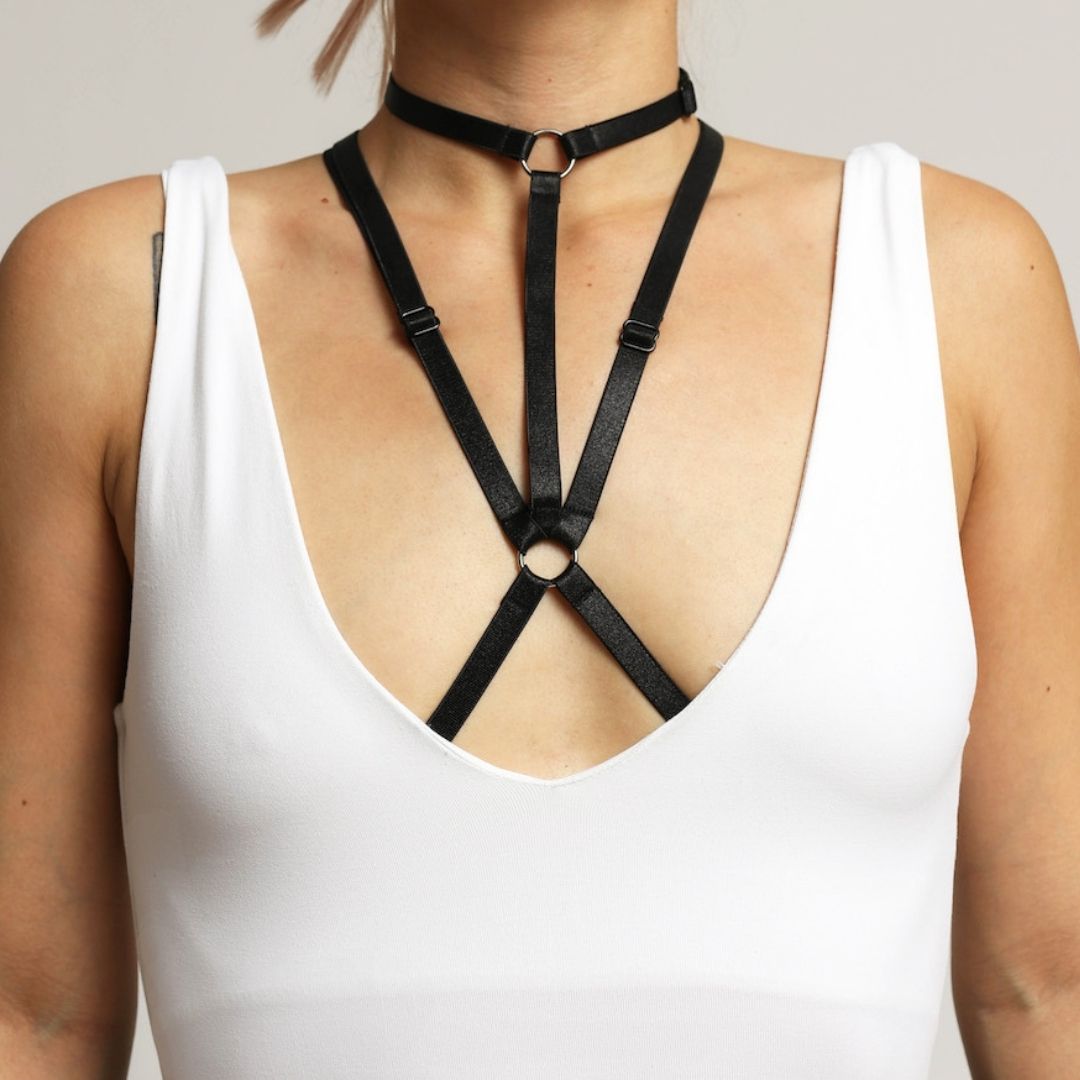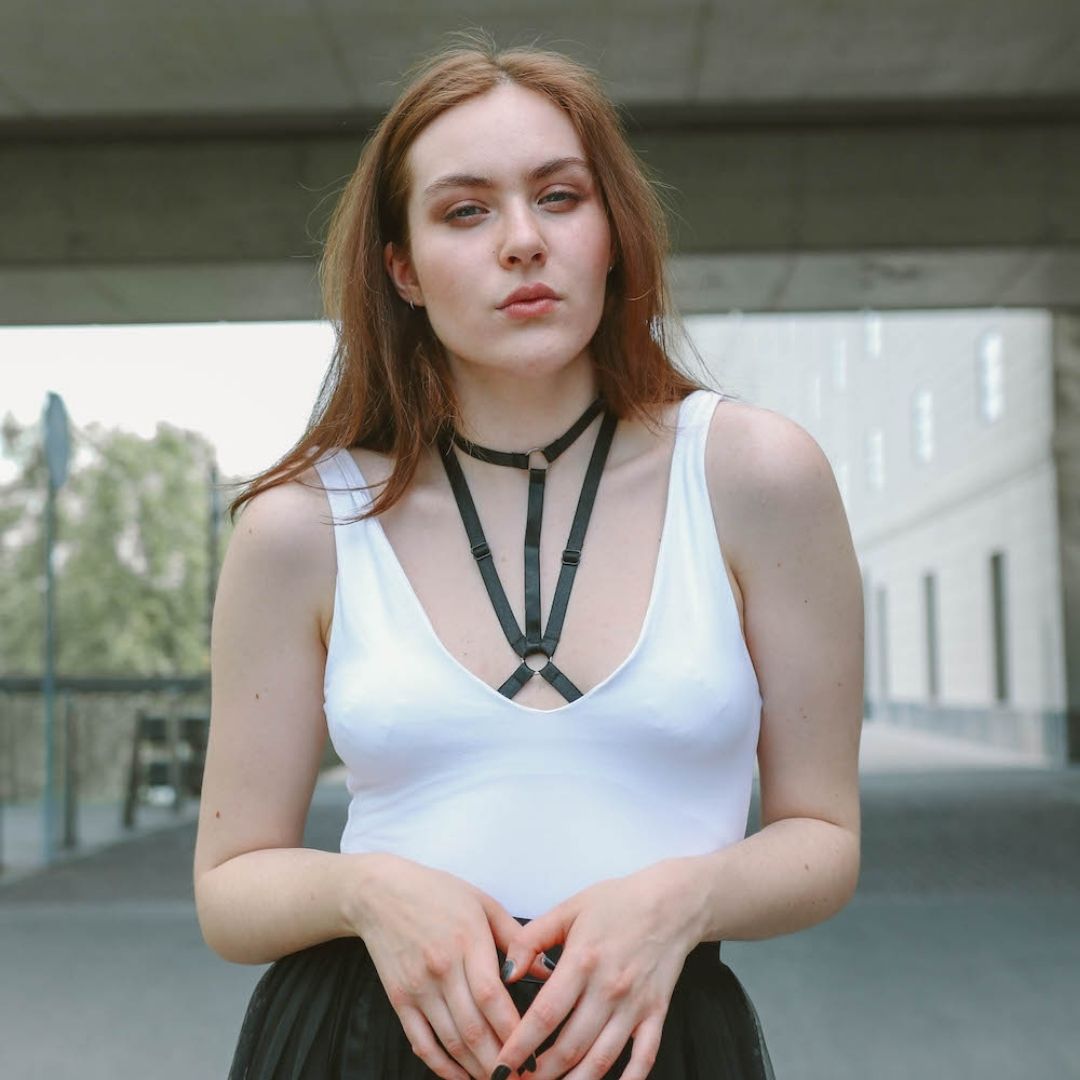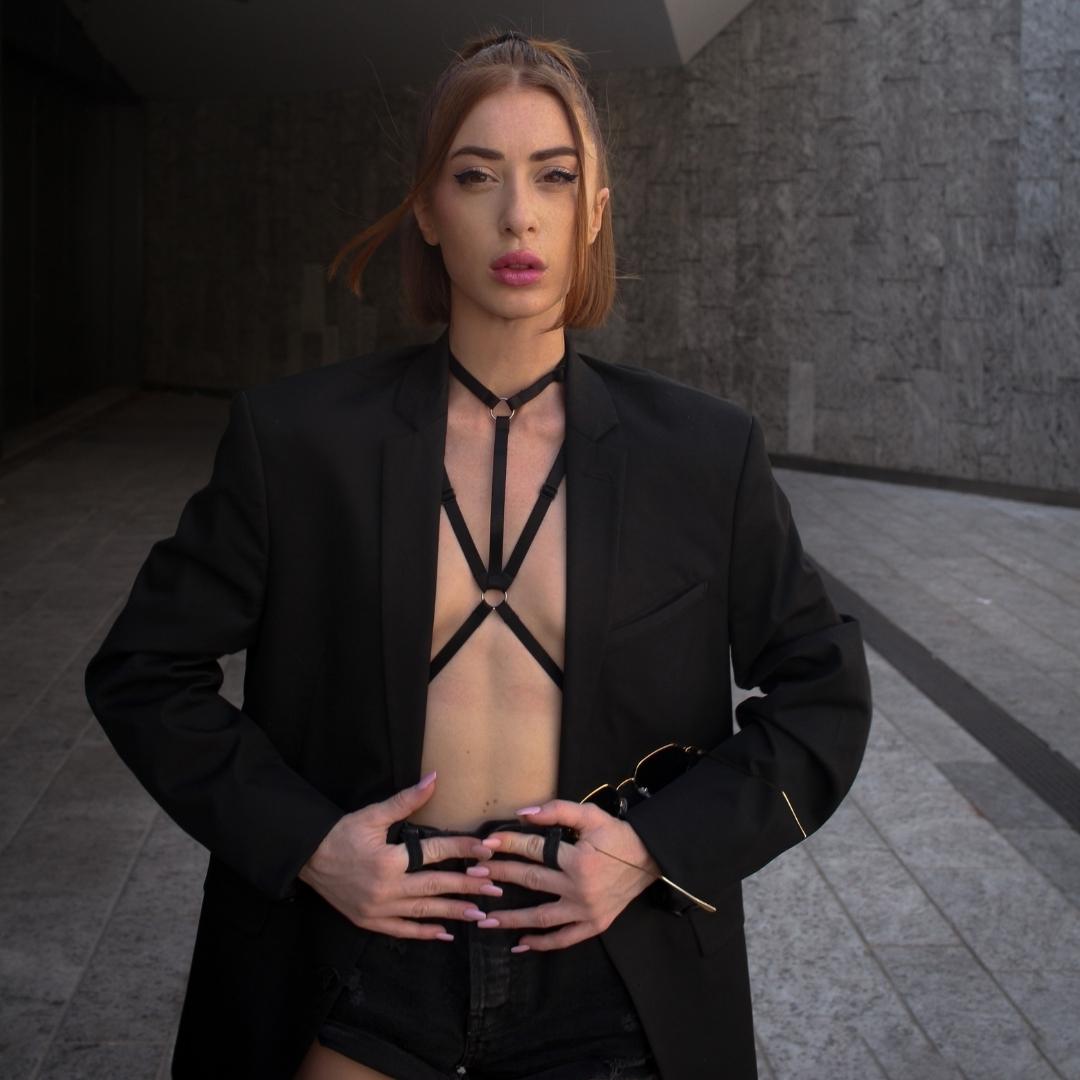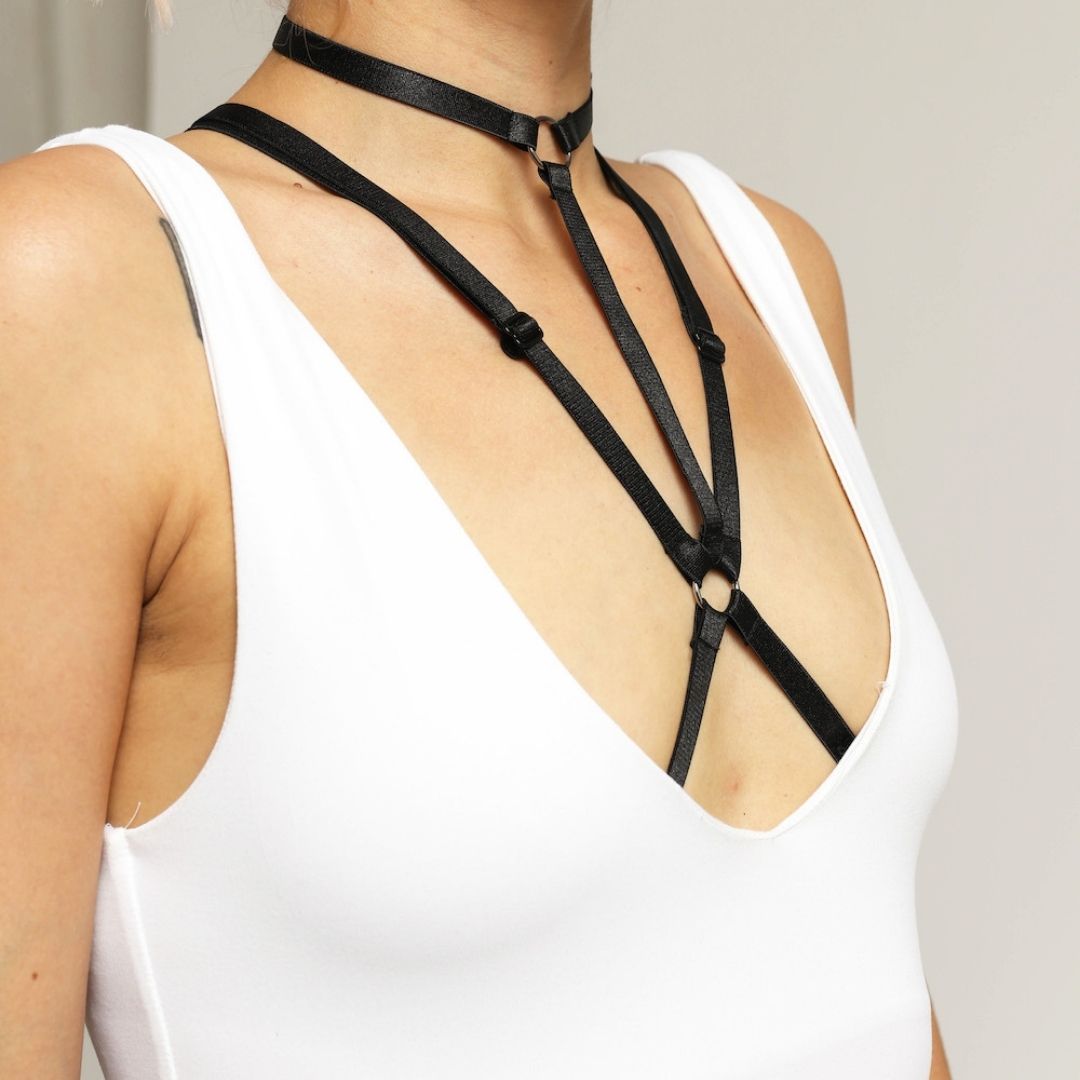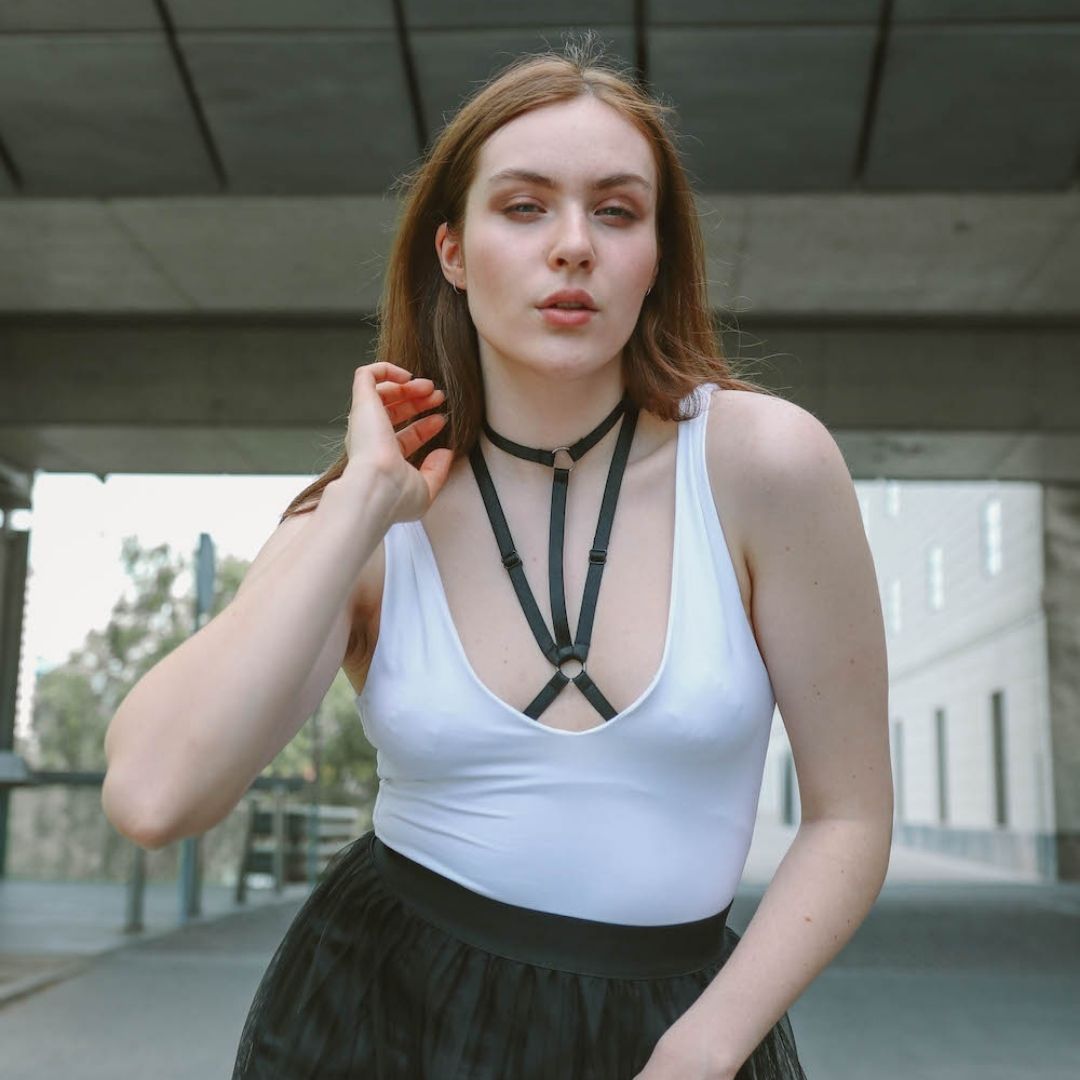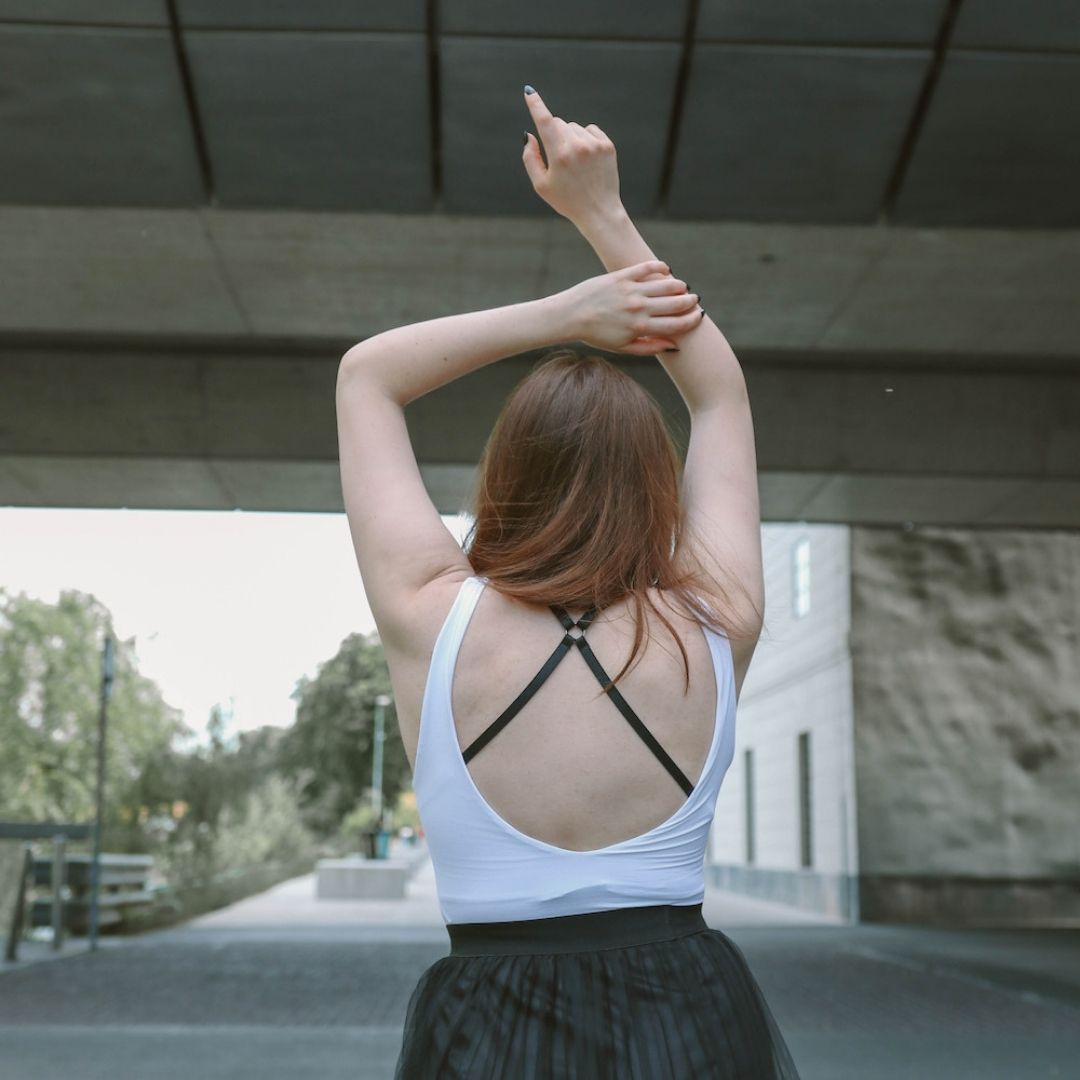 Harness DAE
You need this! Subtle harness with amazing effect. Completely adjustable in size, this stretchy harness will hug your body and give it beautiful silhuette. How to wear it: Put it on top of your little black dress, favourite blazer or regular t-shirt.
** Get 1 for FREE when you add 2 items to your cart! **
Free shipping above €49,90
Fast delivery in 2-3 business days
Pay cash on delivery, with PayPal or credit cards
60-day 100% satisfaction guarantee
Exclusive collection of body hugging stretchy harnesses that are ideal match to your dress, blazer or just a tshirt. They feel and look beautiful on so don't miss out and try our best selling harness collection.
Stretchy material

Adjustable straps for all sizes

They hug your body perfectly
Material: PU Leather

No good
L'effetto è molto bello, ma la pettorina e' in fettuccia, quella dei reggiseni per capirci e non in eco pelle come indicato.
Non lo trovo corretto.
Il tutto per 14€ che visto il materiale sono tanti.
Wow! Le piume sono così morbide! E 'absoulety splendida.
Grande qualità! Anche il pacchetto è arrivato molto velocemente.
Es ist so schön und die Qualität ist wirklich nicht schlecht! Die Federn fallen nicht herunter! Ich liebe es! Nichts schlechtes zu sagen.
Milujem to! Môj nový obľúbený doplnok a podľa najnovšieho trendu!
Vau! Perie je také jemné! Je to úplne nádherné.
Adoro questa imbracatura!
Si e no
Purtroppo mi ha fatto allergia
Ma effetto super