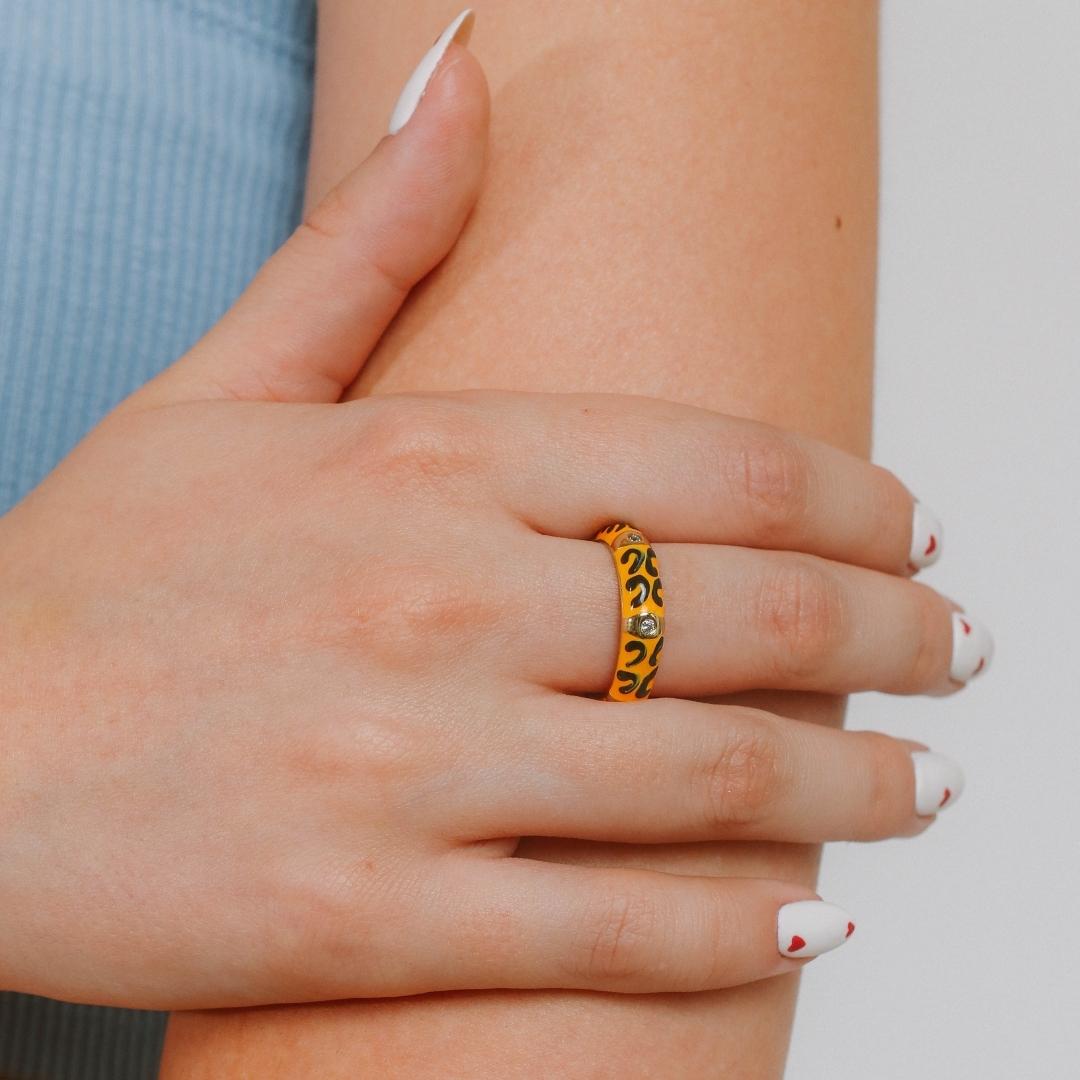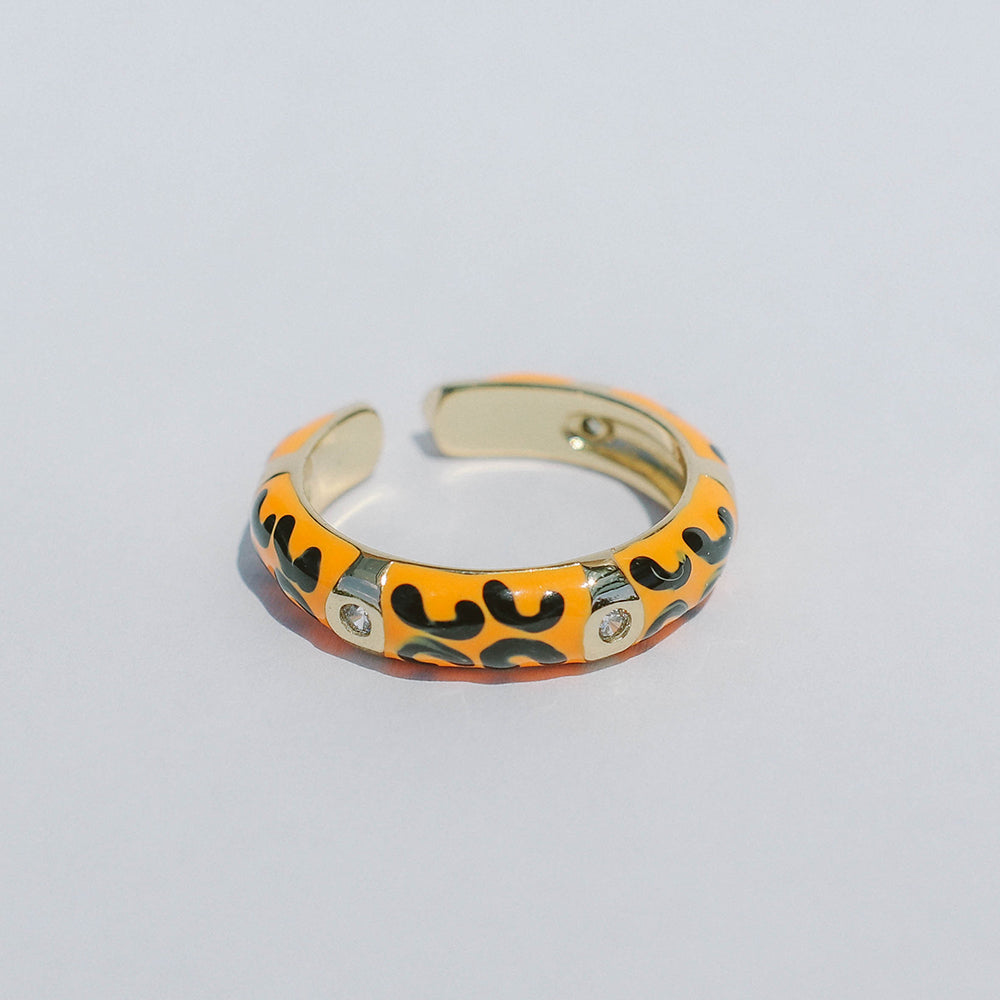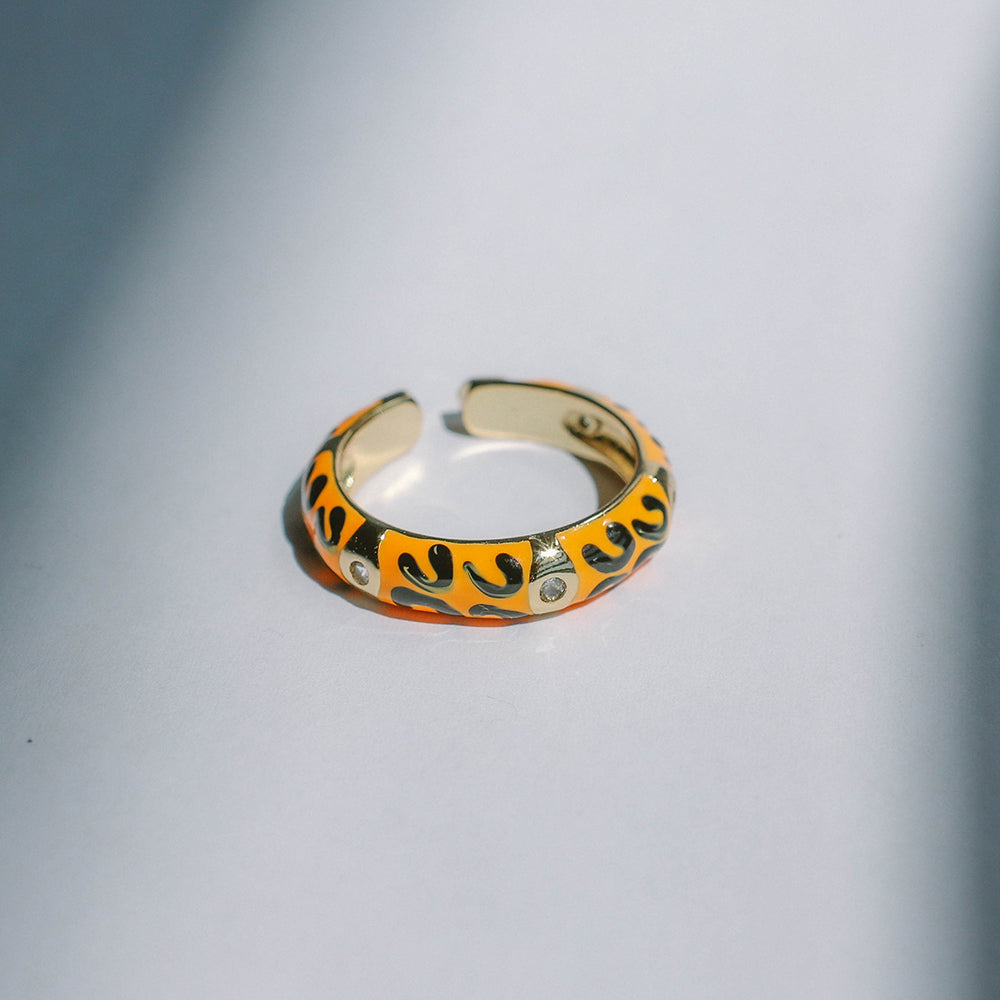 Ring ZURI YELLOW
The craziest ring right now! In gold featuring a leopard pattern, this ring will be THAT one piece to uplift your look.
The Dolcelita Collection embodies the true meaning of glamour - with big, bold and colorful stones designed perfectly to give you a dazzling mix of shine and sparkle. Prepare for outstanding beauty that captivates, mystifies, and awakens your fashion senses. This nickel-free, scratch-resistant, and hypoallergenic gorgeous pieces are bound to get you noticed.

Hypoallergenic and nickel free
Scratch-resistant and lightweight
Ideal alternative to diamonds with similar sparkle and fire
Unique look
Material: Brass

A little crazy, but still a very cute ring, I have it everywhere with me.
This Sugaronly ring is so gorgeus!