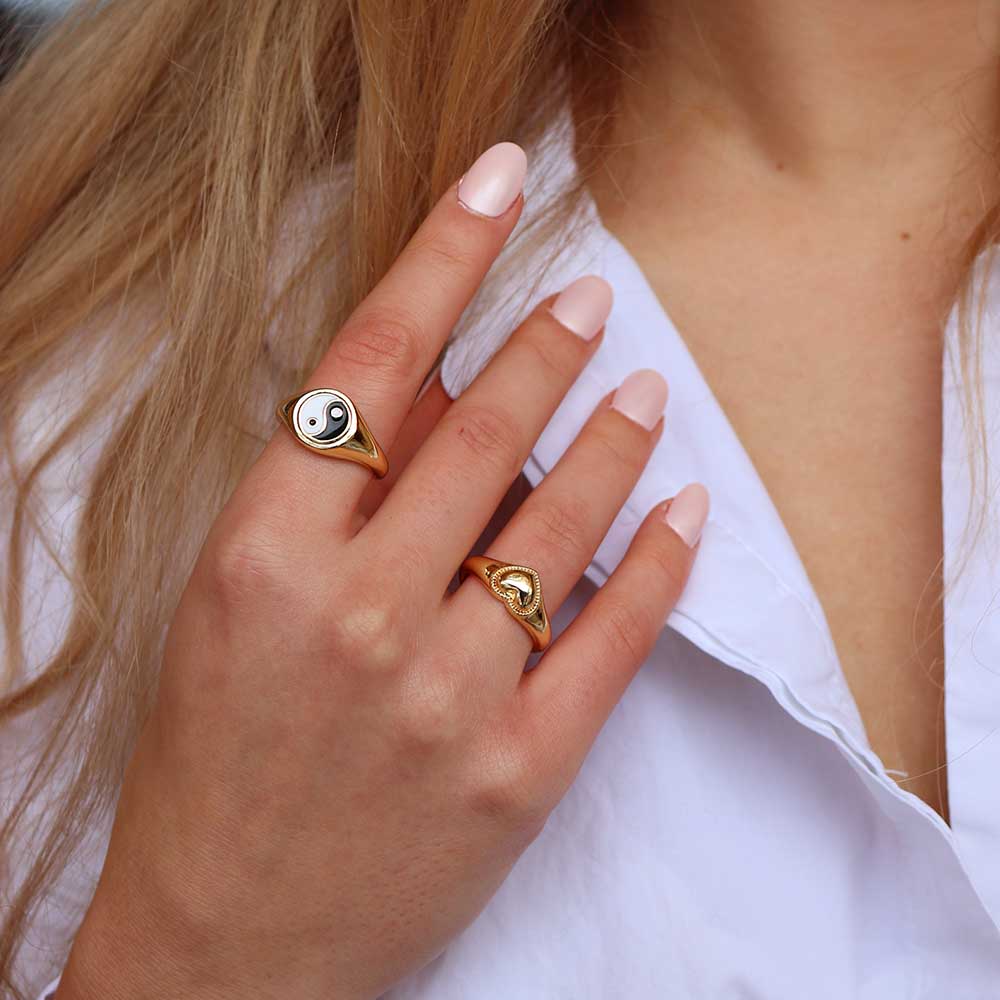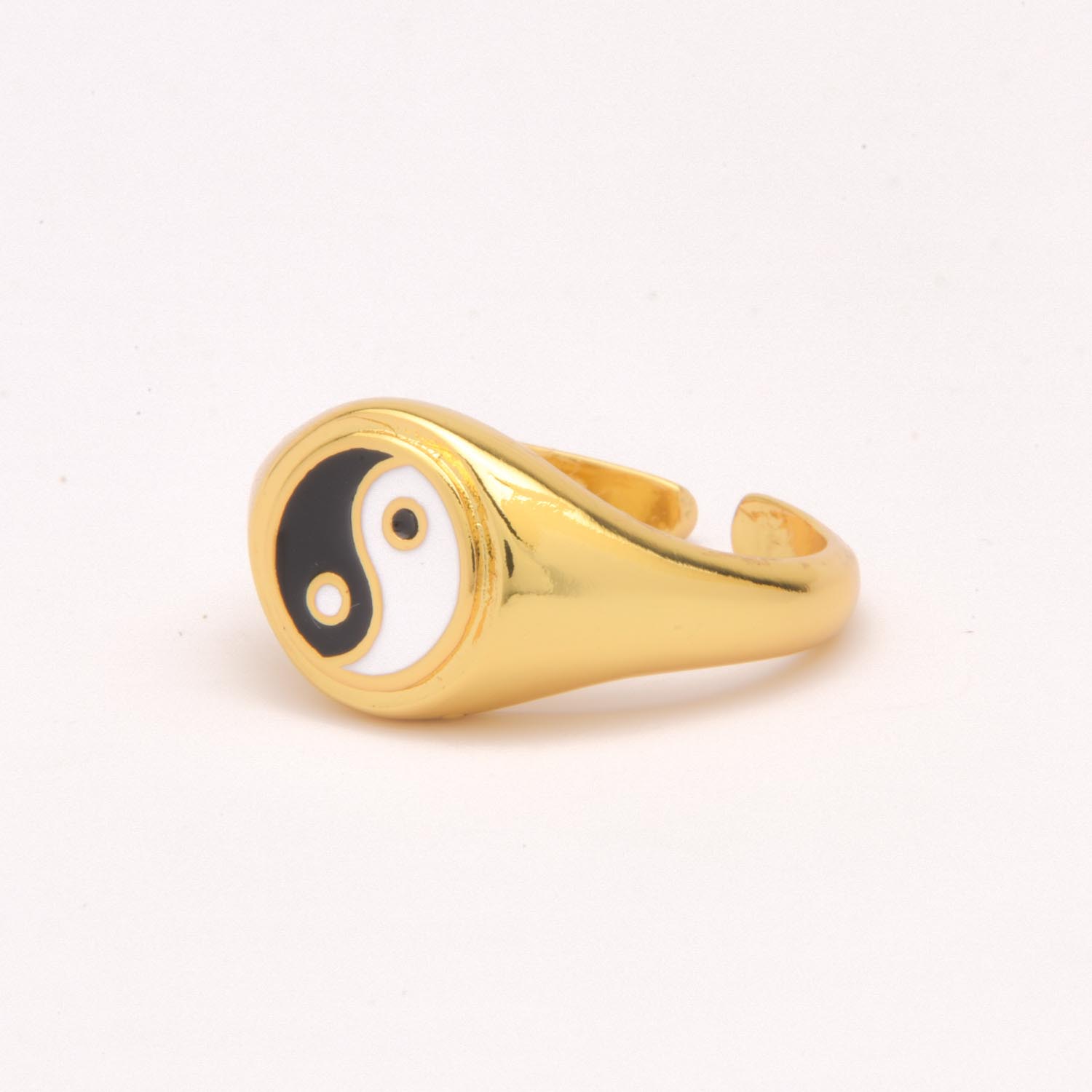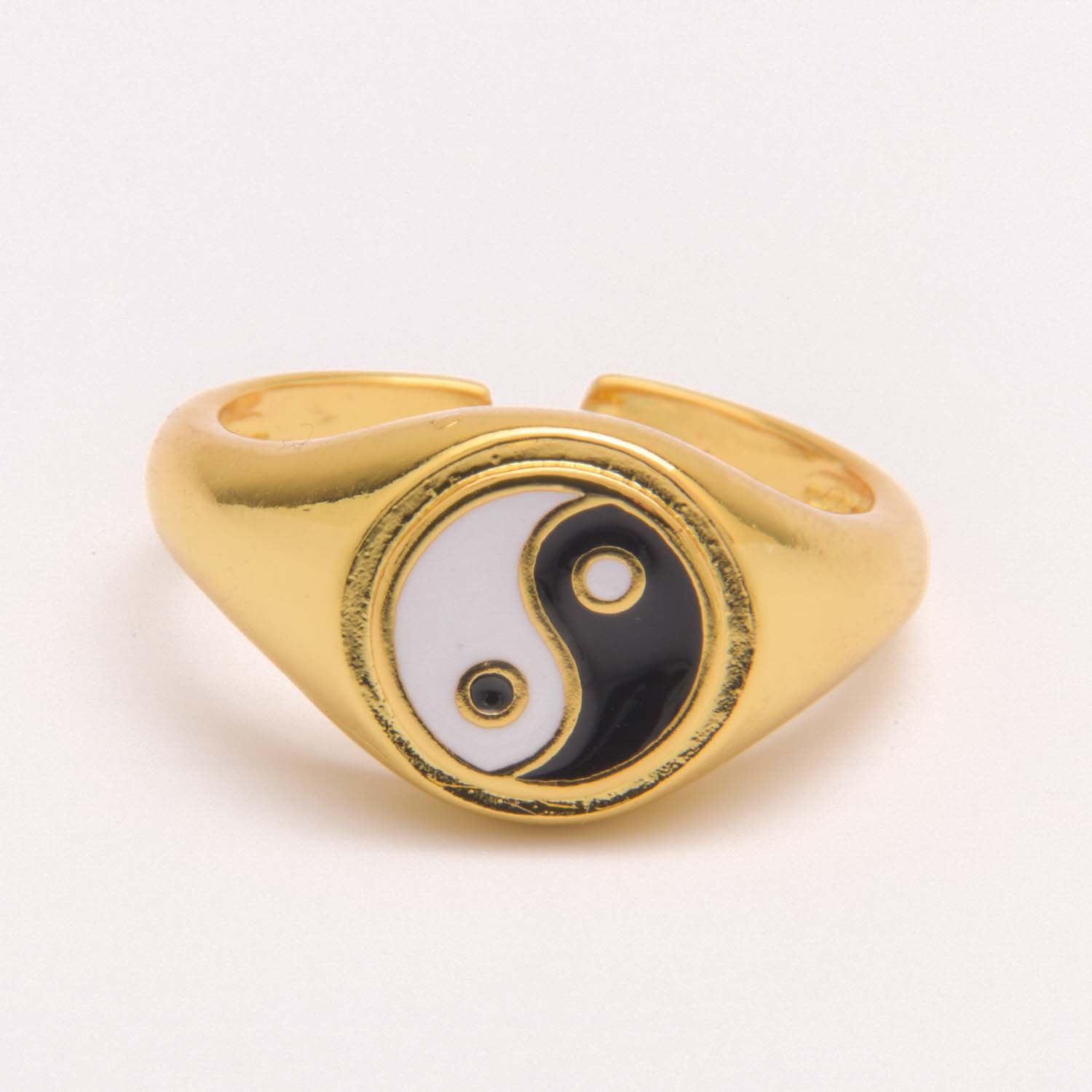 Ring BLACK YING YANG
The Ying Yang ring features the yin yang symbol. The ring has been etched from brass, then plated with a thick coat of 18k gold. It also looks great in a pink, almost nude tint. The perfect accessory to your outfit and the perfect way to show your true colors.
Premium fashion finds that will elevate your style. Make a fashion statement every time you step outside with our amazing accessories and timeless jewelry. To make it even easier, carefree shopping awaits!
Material: Brass
Plating: 18K Gold