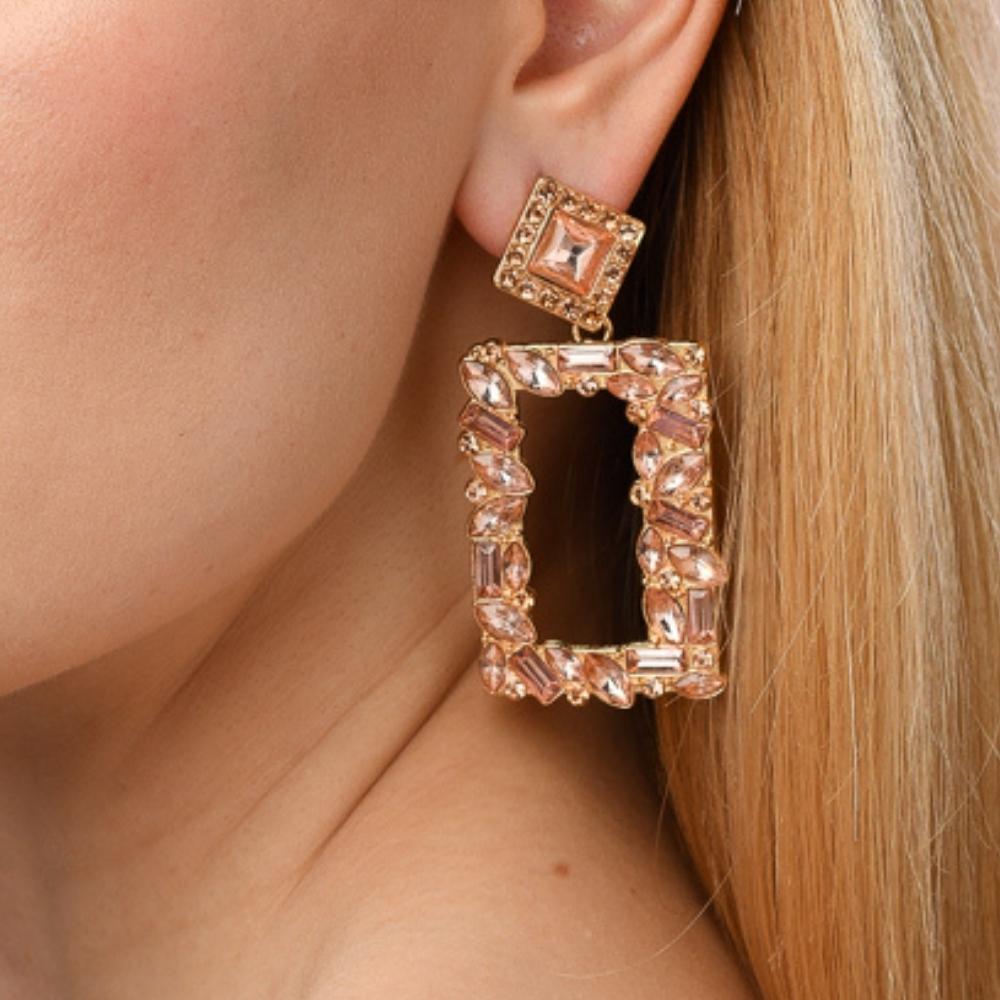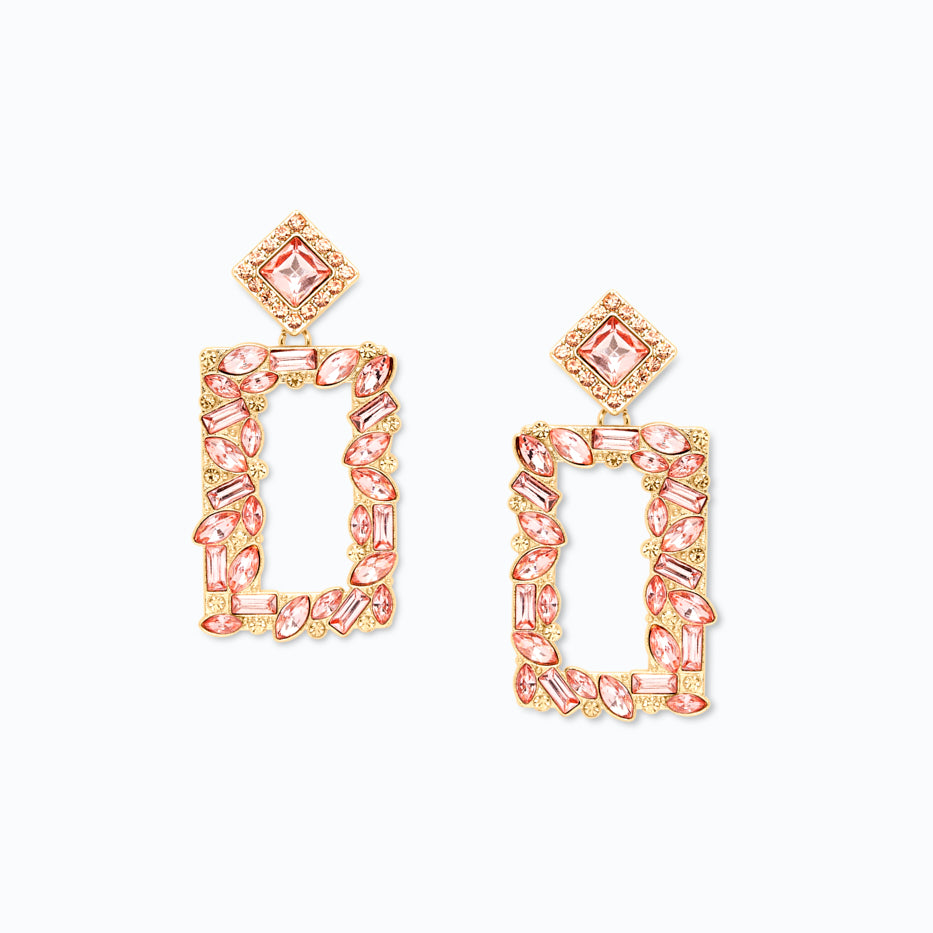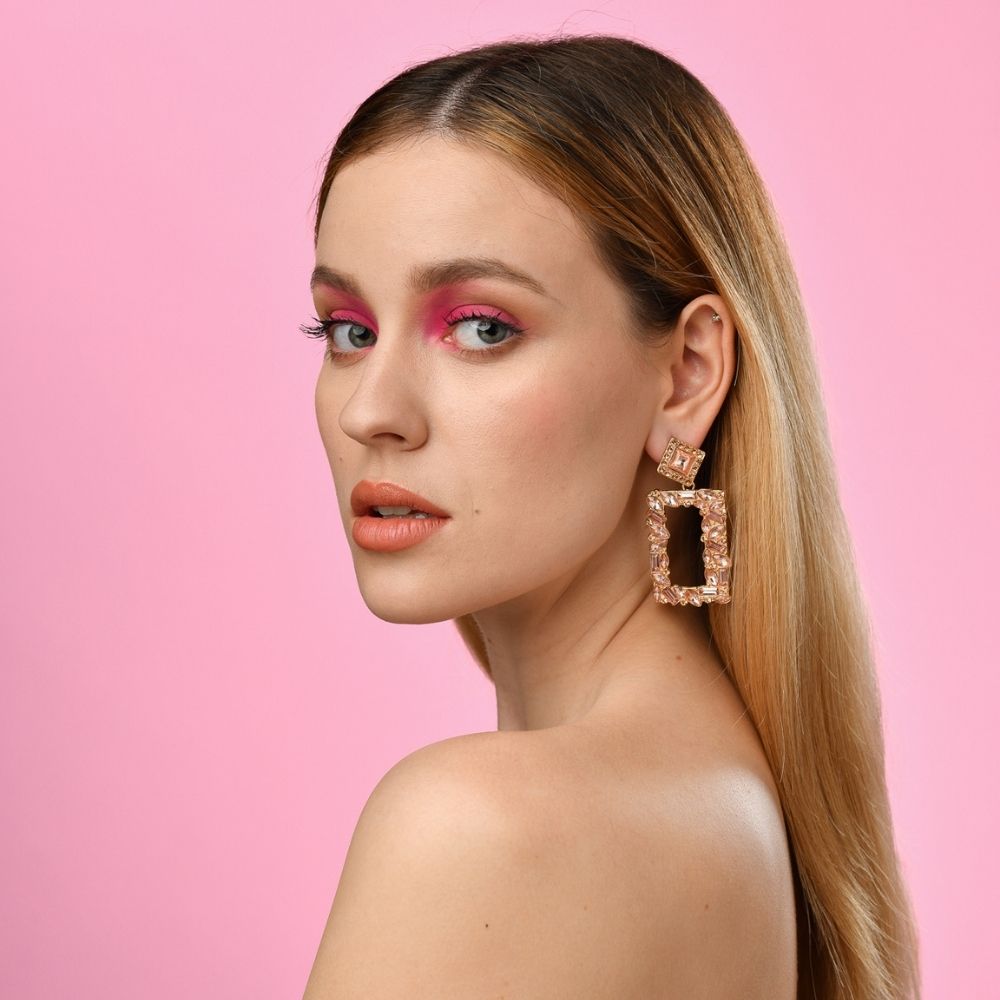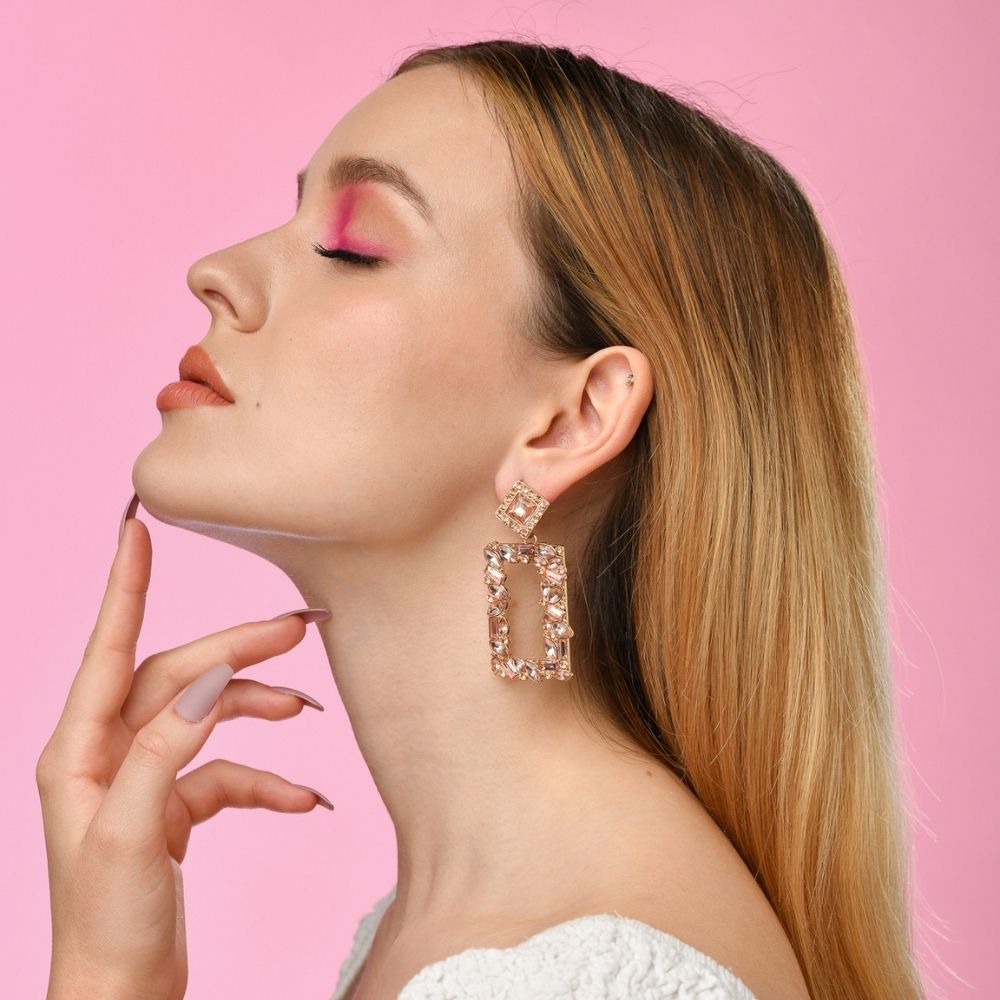 Earrings PINK REINE
A multitude of shiny pink rhinestones in a modern rectangle silhouette make it hard to take your eyes off these earrings. Bold, airy, and full of bling - that's what these are all about! Pair these golden-toned rectangle shaped earrings with any outfit to bring a classic touch to your look.
The Dolcelita Collection embodies the true meaning of glamour - with big, bold and colorful stones designed perfectly to give you a dazzling mix of shine and sparkle. Prepare for outstanding beauty that captivates, mystifies, and awakens your fashion senses. This nickel-free, scratch-resistant, and hypoallergenic gorgeous pieces are bound to get you noticed.
Hypoallergenic and nickel free
Scratch-resistant and lightweight
Ideal alternative to diamonds with similar sparkle and fire
Unique look
Material: Alloy
Earrings Type: Chandelier

These earrings attract many compliments🔥. I am very satisfied, I will buy it again!🤩
Excellent service ... Great product …👍
I fell in love with these new earrings and I am extremely happy with the choice, I will definitely order again someday.
Finding the right jewelry for me was the real struggle and then I have found Sugaronly.