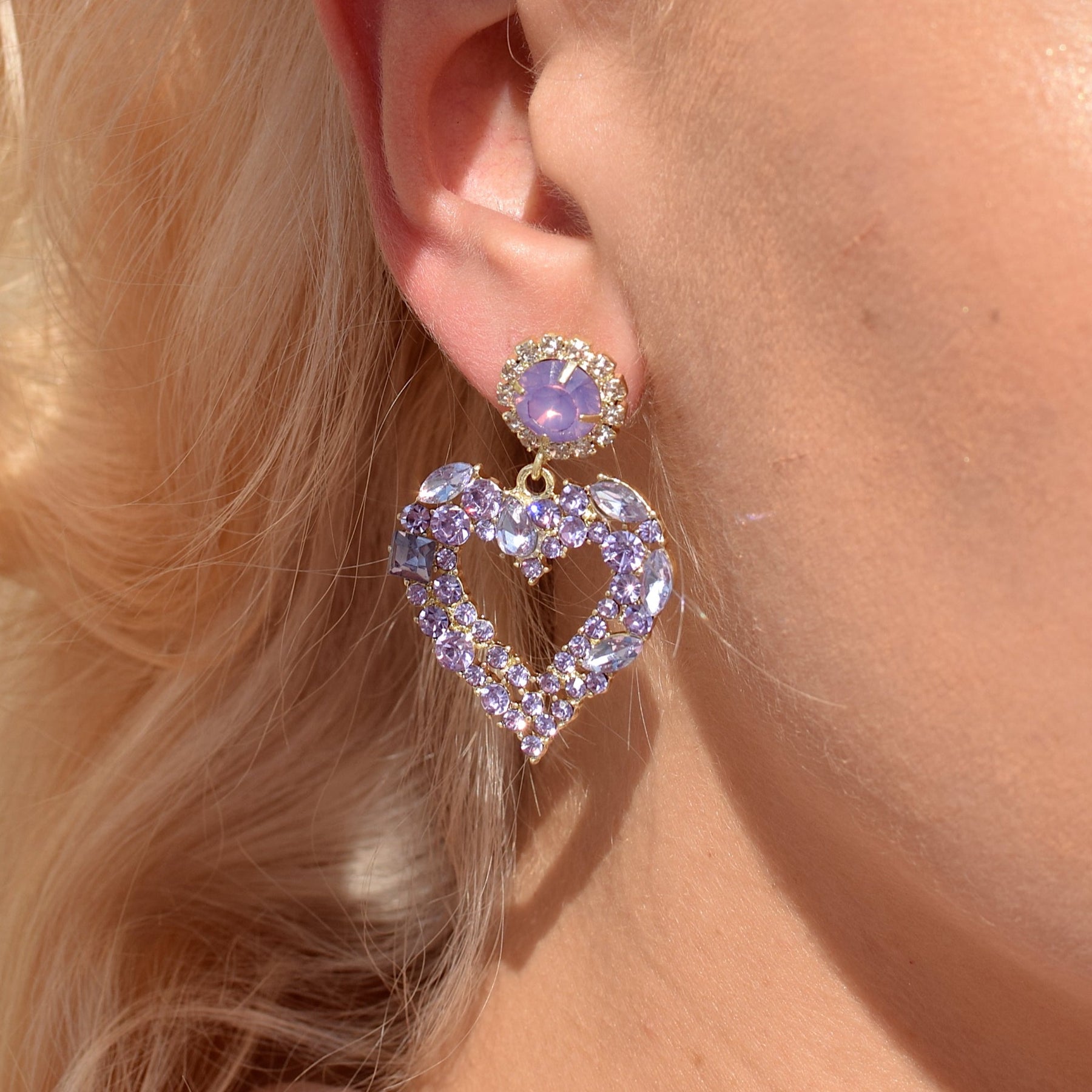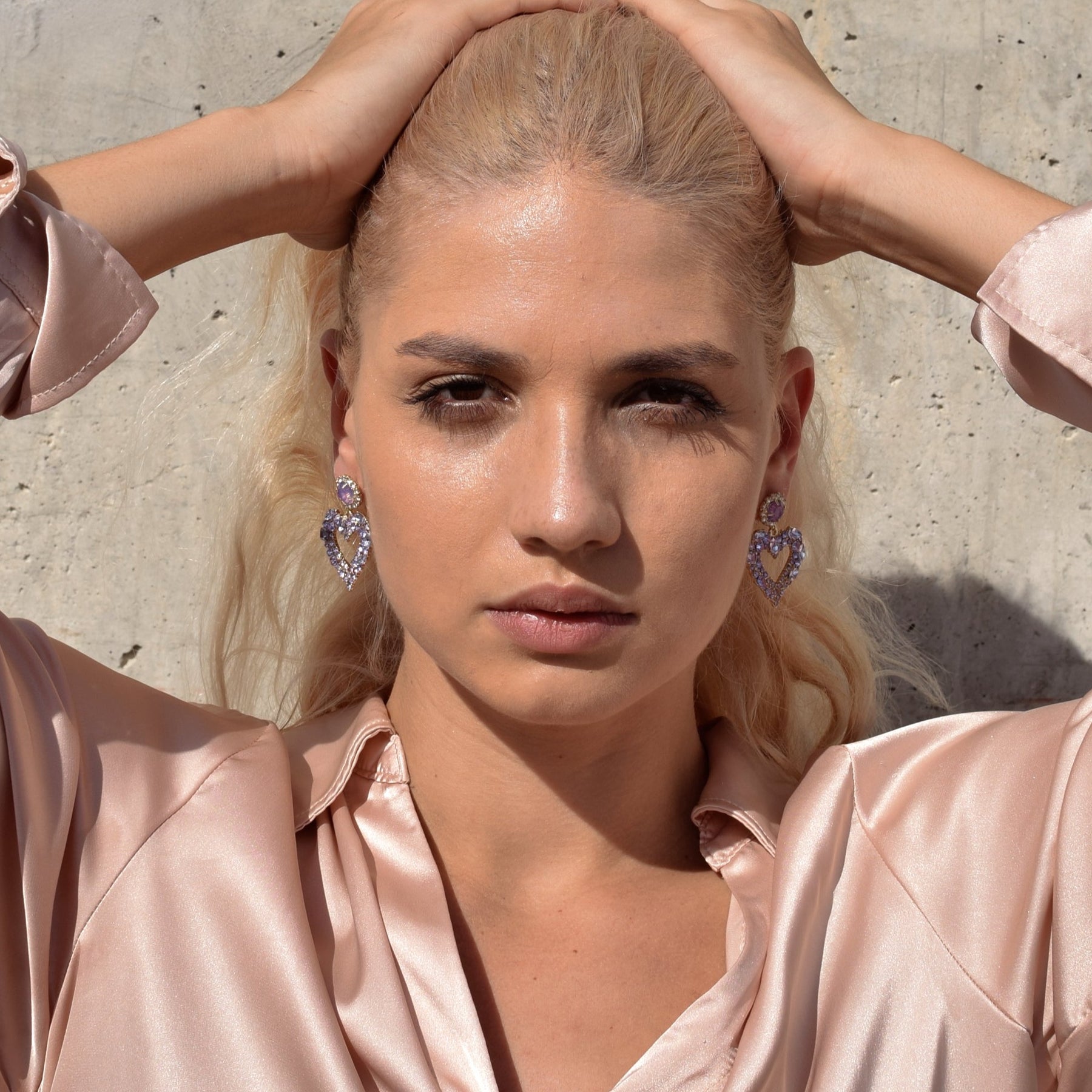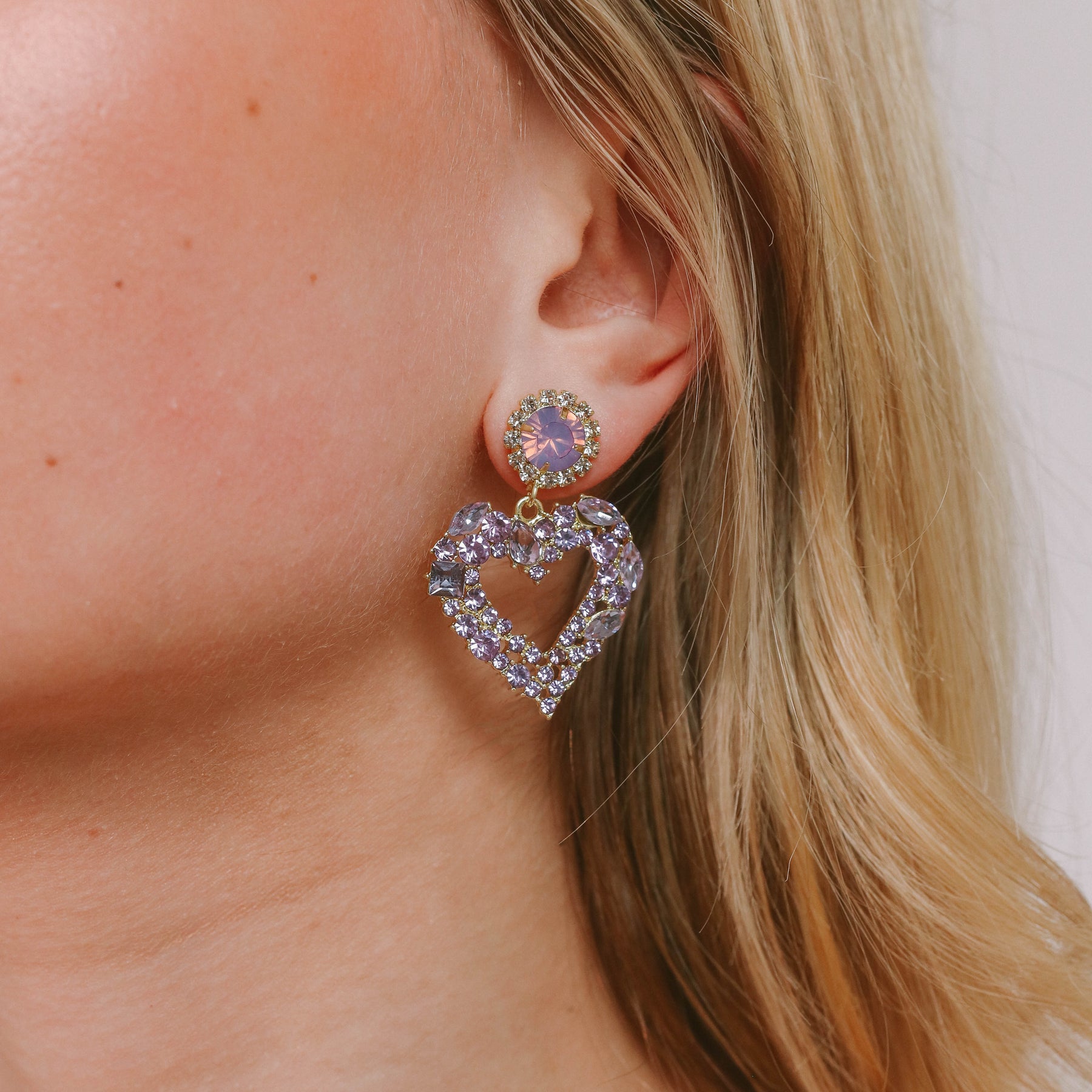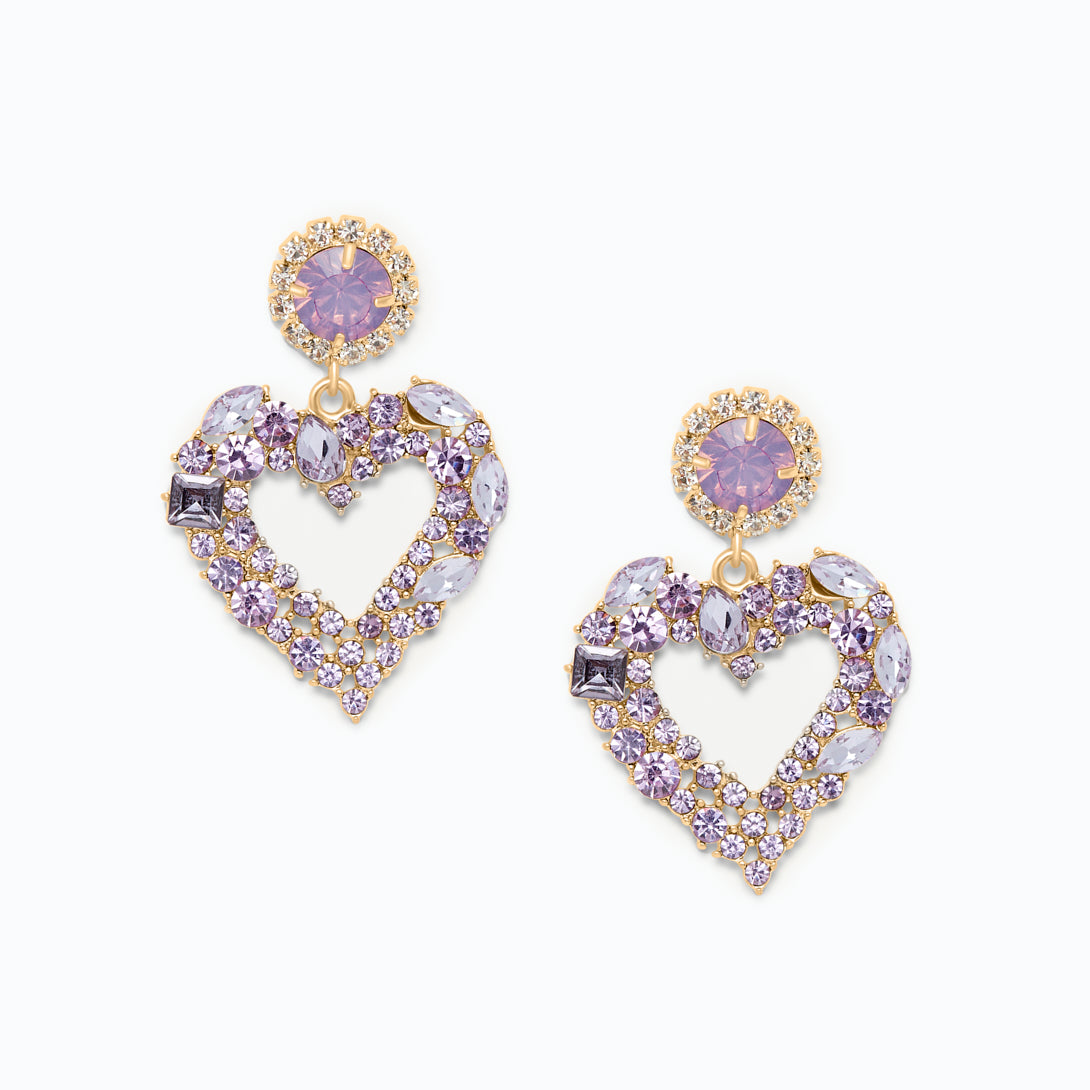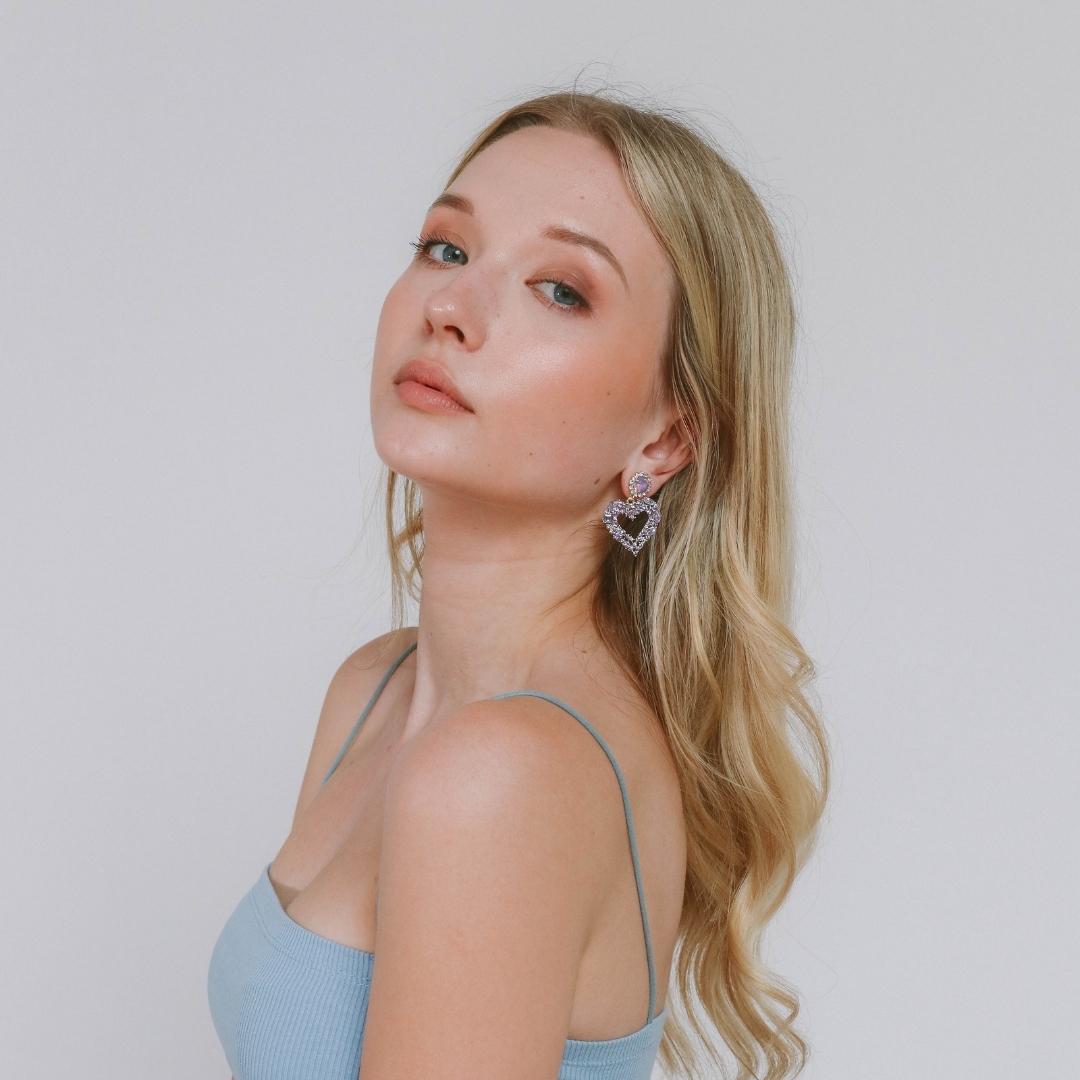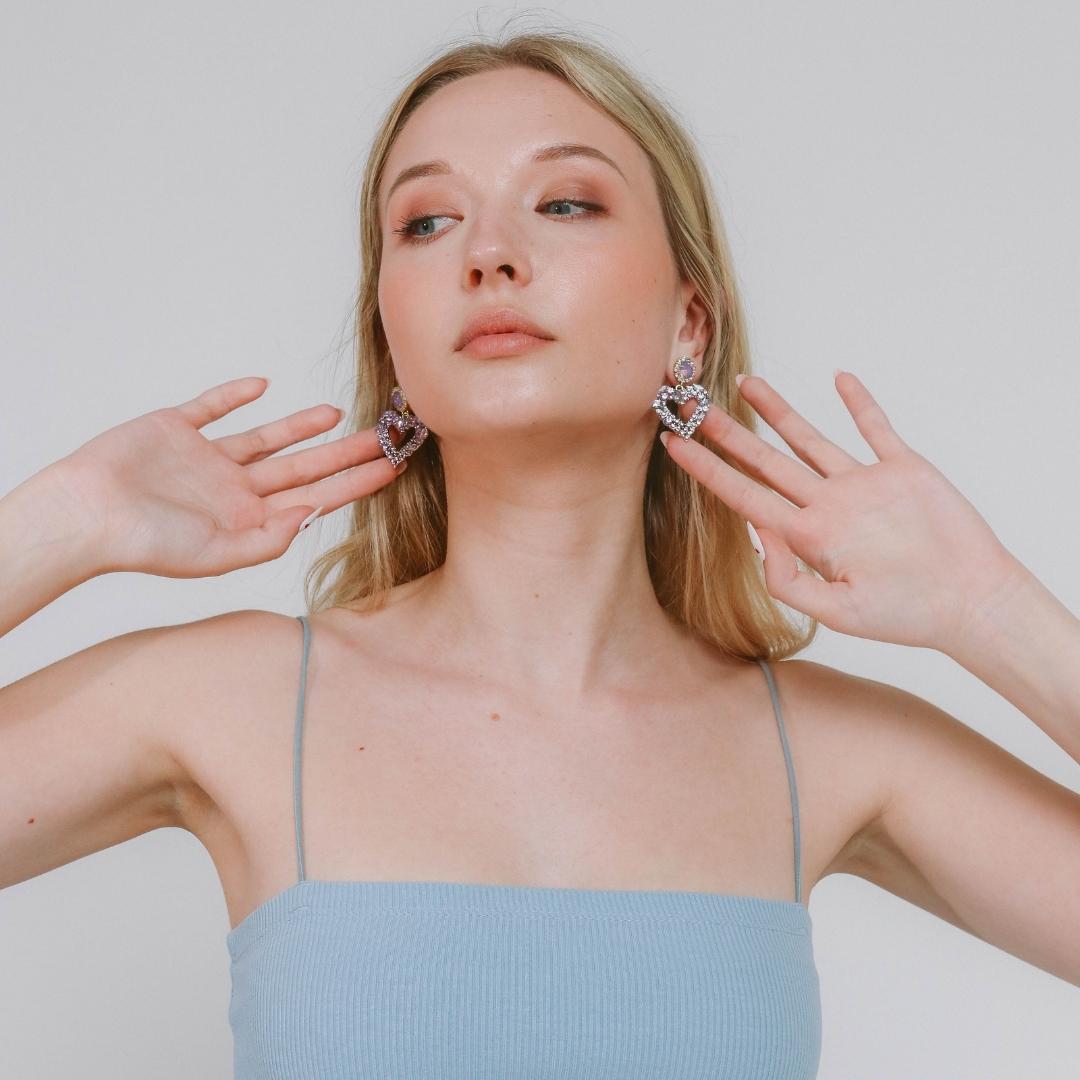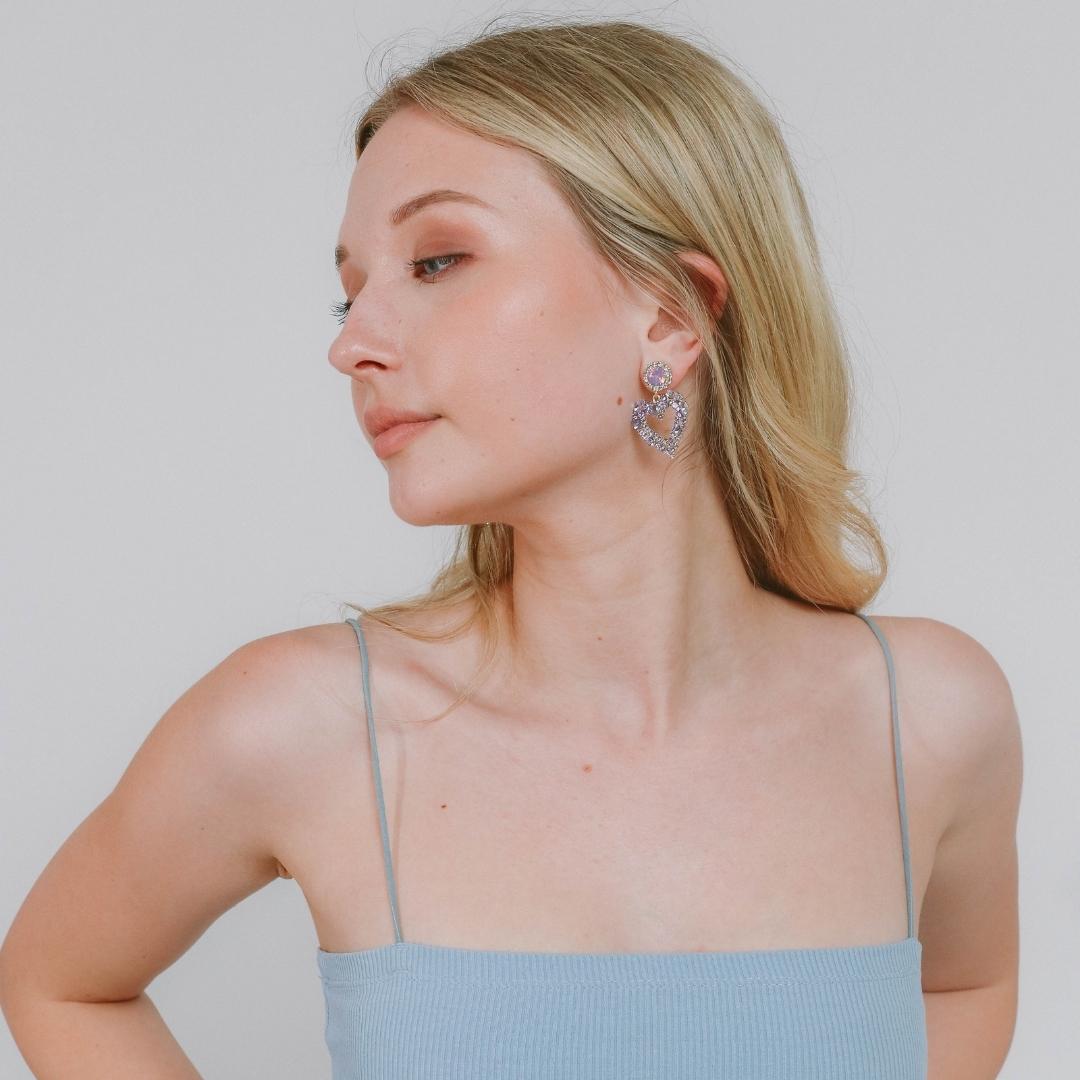 Earrings PASSIONE
Cute heart-shaped earrings featured in gentle purple color. Embezzled with crystals they will make sure you shine wherever you go.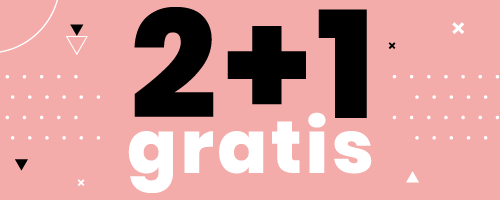 ** Get 1 for FREE when you add 3 items to your cart! **
Free shipping above €49,90
Fast delivery in 2-3 business days
Pay cash on delivery, with PayPal or credit cards
60-day 100% satisfaction guarantee
The Dolcelita Collection embodies the true meaning of glamour - with big, bold and colorful stones designed perfectly to give you a dazzling mix of shine and sparkle. Prepare for outstanding beauty that captivates, mystifies, and awakens your fashion senses. This nickel-free, scratch-resistant, and hypoallergenic gorgeous pieces are bound to get you noticed.
Hypoallergenic and nickel free
Scratch-resistant and lightweight
Ideal alternative to diamonds with similar sparkle and fire
Unique look
Material: Alloy
Earrings Type: Chandelier

Majú správnu veľkosť a farbu, takže ich môžete nosiť všade, s výberom som veľmi spokojná, farby sú nádherné!⭐️
Náušnice sú nádherné a jedinečné. Kúpim ešte nejaké.
S produktom som vždy bola spokojná a nikdy nesklamal. Rýchle dodanie, pekné balenie a krásne šperky. Ďakujem, že ste <3
Už dlho som hľadala trochu iné náušnice a našla som ich na Sugaronly. Náušnice sú niečo výnimočné. Páčil sa mi aj zážitok z nakupovania v internetovom obchode. Nákup je jednoduchý, tím je veľmi priateľský a spoľahlivý a zároveň boli veľmi rýchlo doručené až domov.
Tutto fantastico e consegnato rapidamente.👍
S náušnicami som veľmi spokojná, modrá je moja obľúbená farba. To je všetko. Odporúčam ich
Grazie ancora! I gioielli sono meravigliosi☺️
Sono sempre felice dei prodotti che mi consegnano e non deludono mai. Consegna veloce, buon imballaggio e bei gioielli. Grazie di tutto <3
Ešte raz ďakujem! Šperky sú nádherné☺️