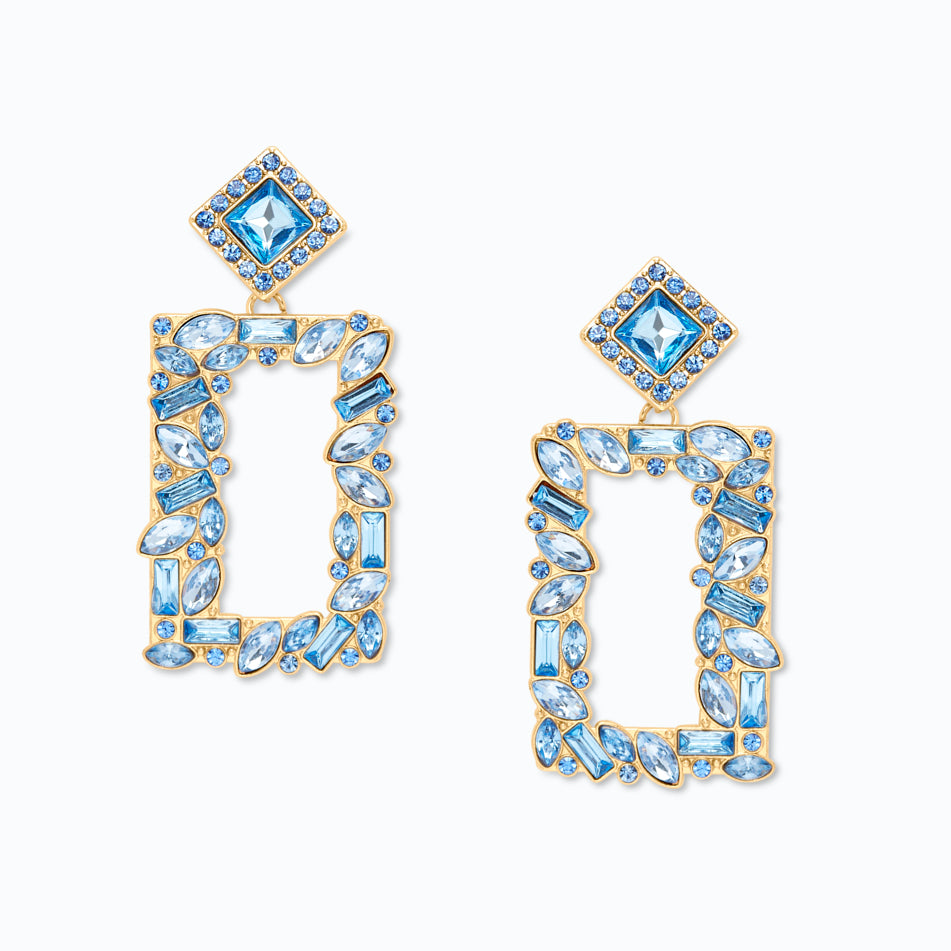 Earrings BLUE REINE
A multitude of blue shiny rhinestones in a modern rectangle silhouette make it hard to take your eyes off these earrings. Bold, airy, and full of bling - that's what these are all about! Pair these golden-toned square shaped earrings with any outfit to bring a classic touch to your look.
The Dolcelita Collection embodies the true meaning of glamour - with big, bold and colorful stones designed perfectly to give you a dazzling mix of shine and sparkle. Prepare for outstanding beauty that captivates, mystifies, and awakens your fashion senses. This nickel-free, scratch-resistant, and hypoallergenic gorgeous pieces are bound to get you noticed.
Hypoallergenic and nickel free
Scratch-resistant and lightweight
Ideal alternative to diamonds with similar sparkle and fire
Unique look
Material: Alloy
Earrings Type: Chandelier

I am addicted to jewelry, so I could hardly wait to receive these earrings.
Just like in the picture!
I thought I would rarely wear them. Now I have them in my ears every day. I'm so satisfied with the Sugaronly store!
Very satisfied with the purchase and fast delivery! 😁
I've been looking for little different earrings for a long time and found them at Sugaronly. Earrings are something special. I also liked the shopping experience in the online store. The purchase is simple, very friendly and reliable, and at the same time products are very fast delivered at home.