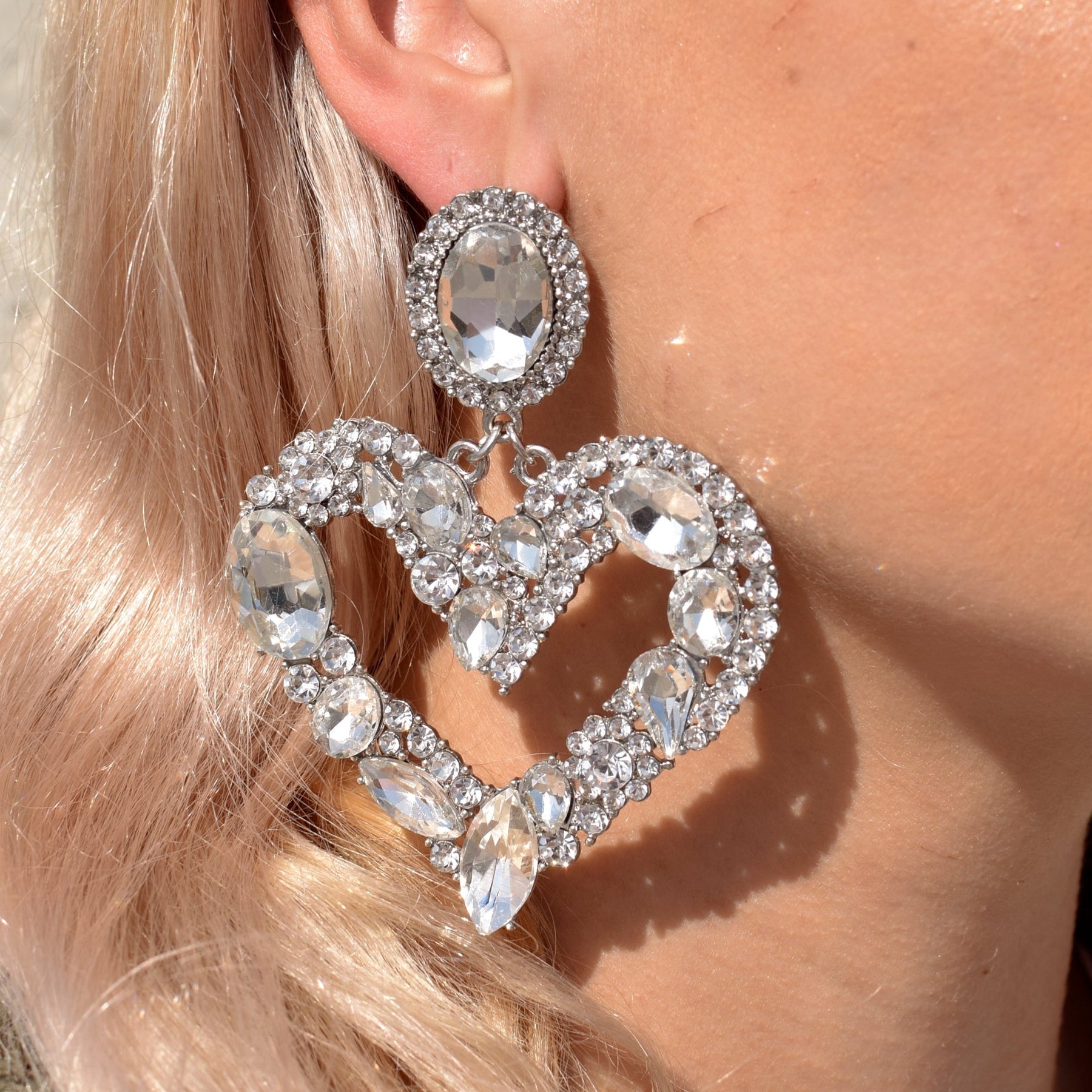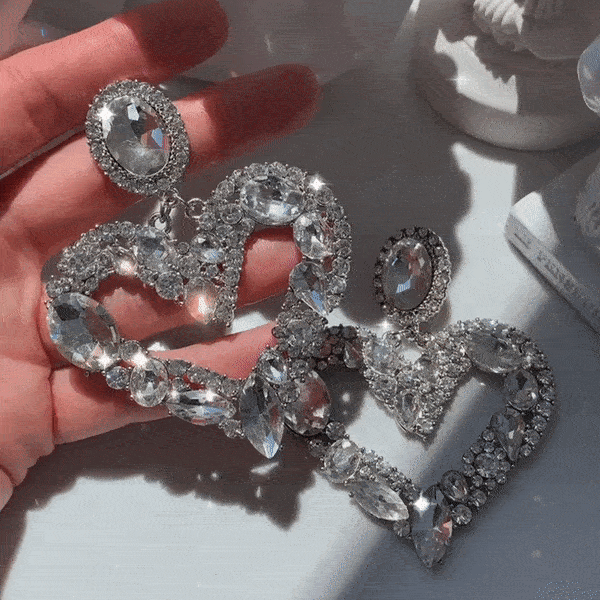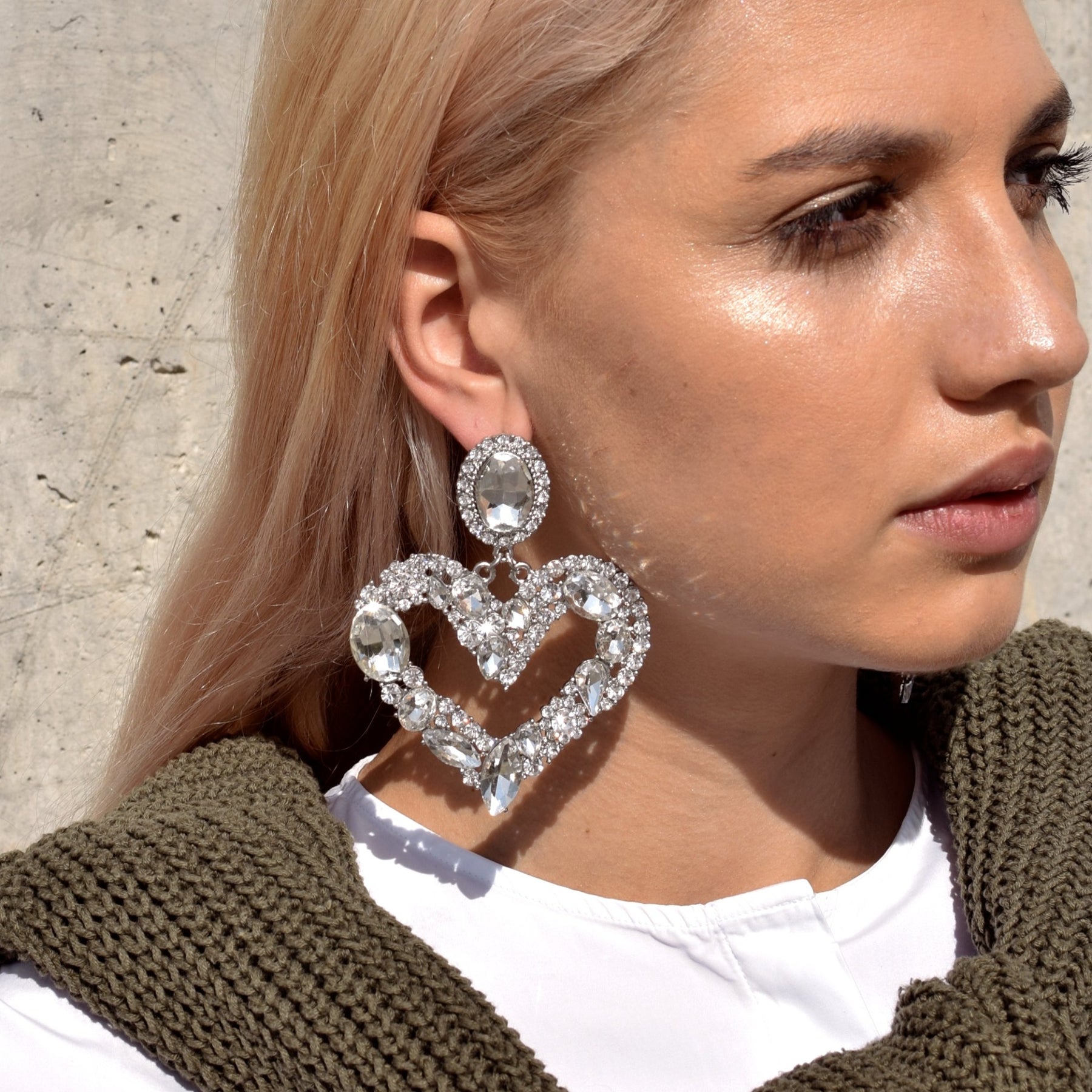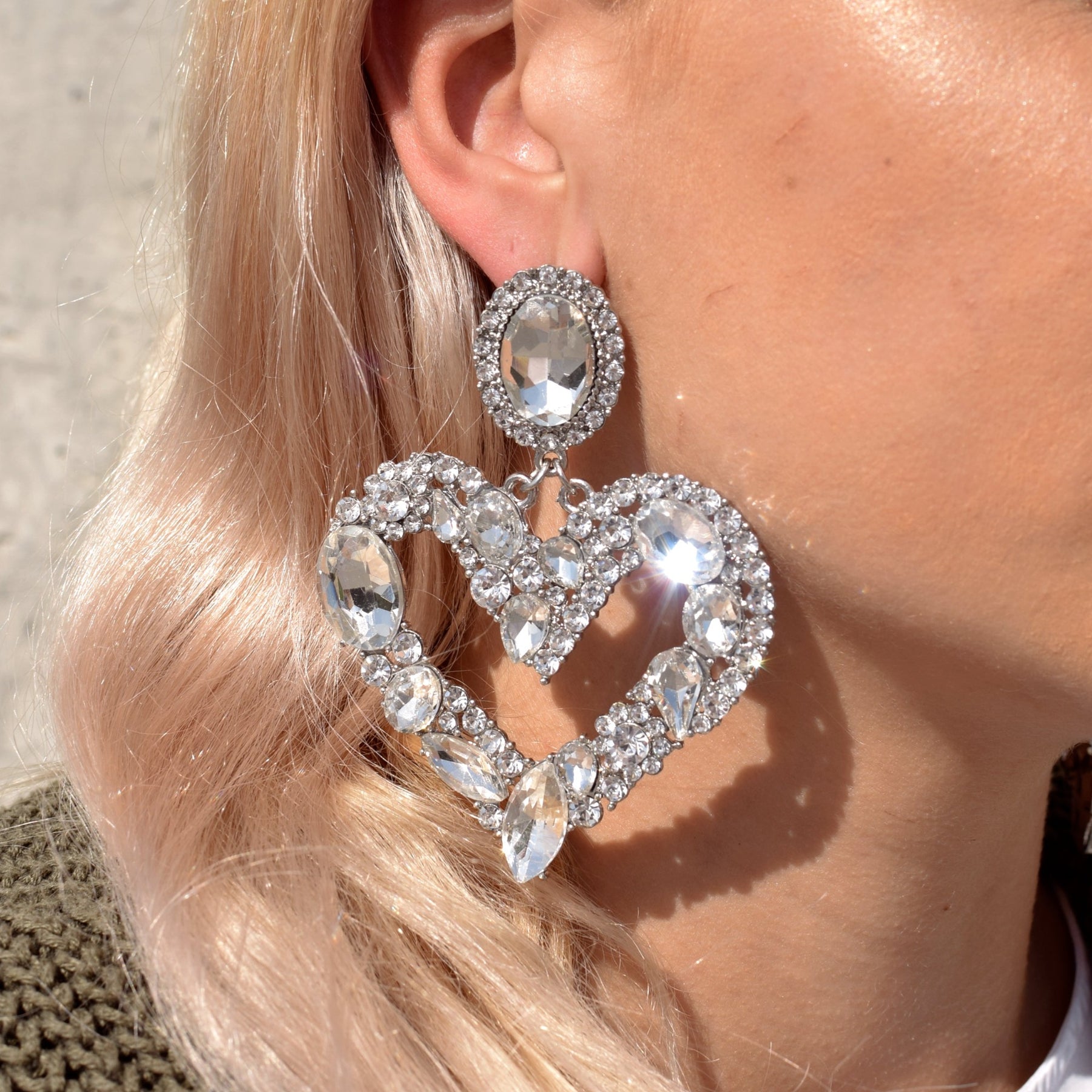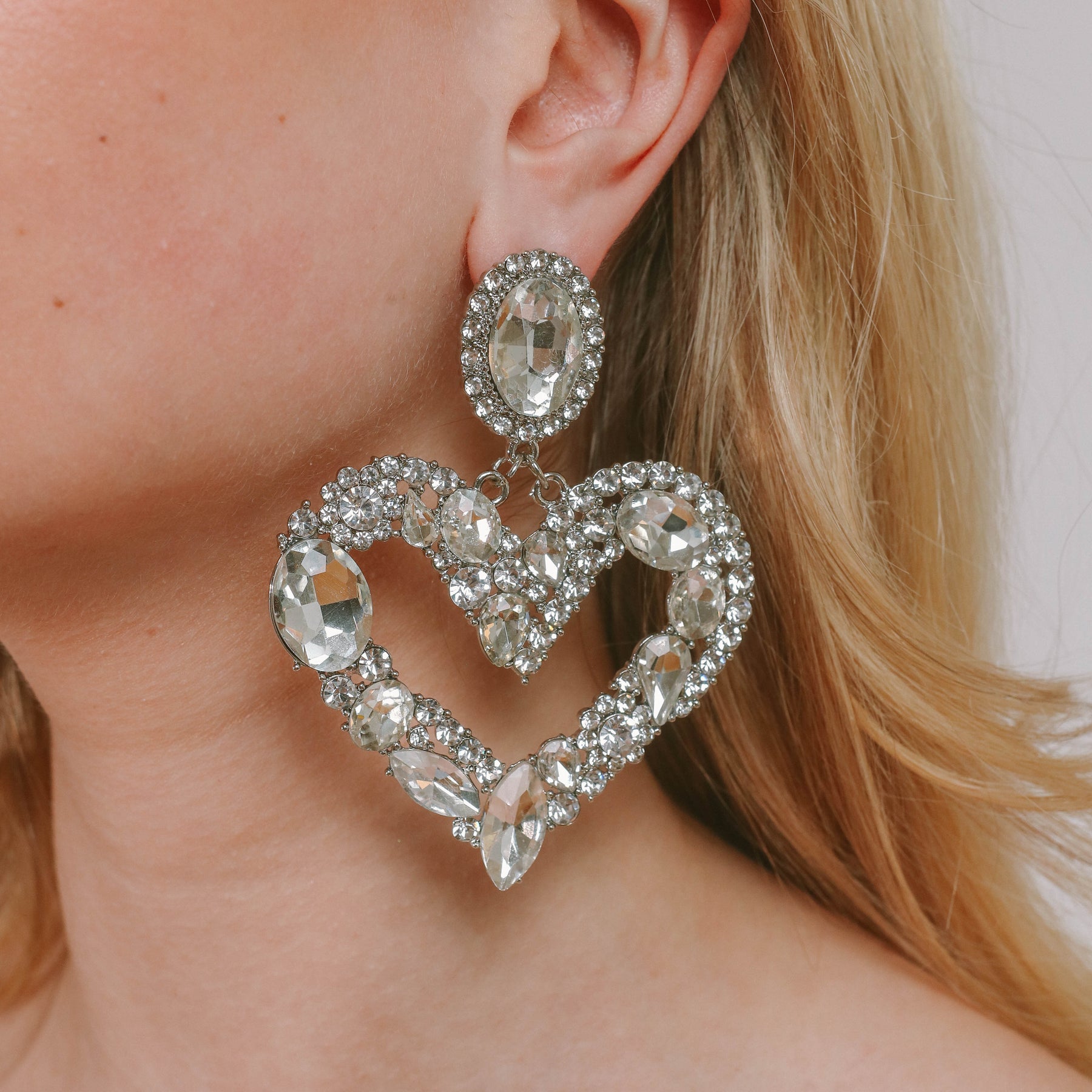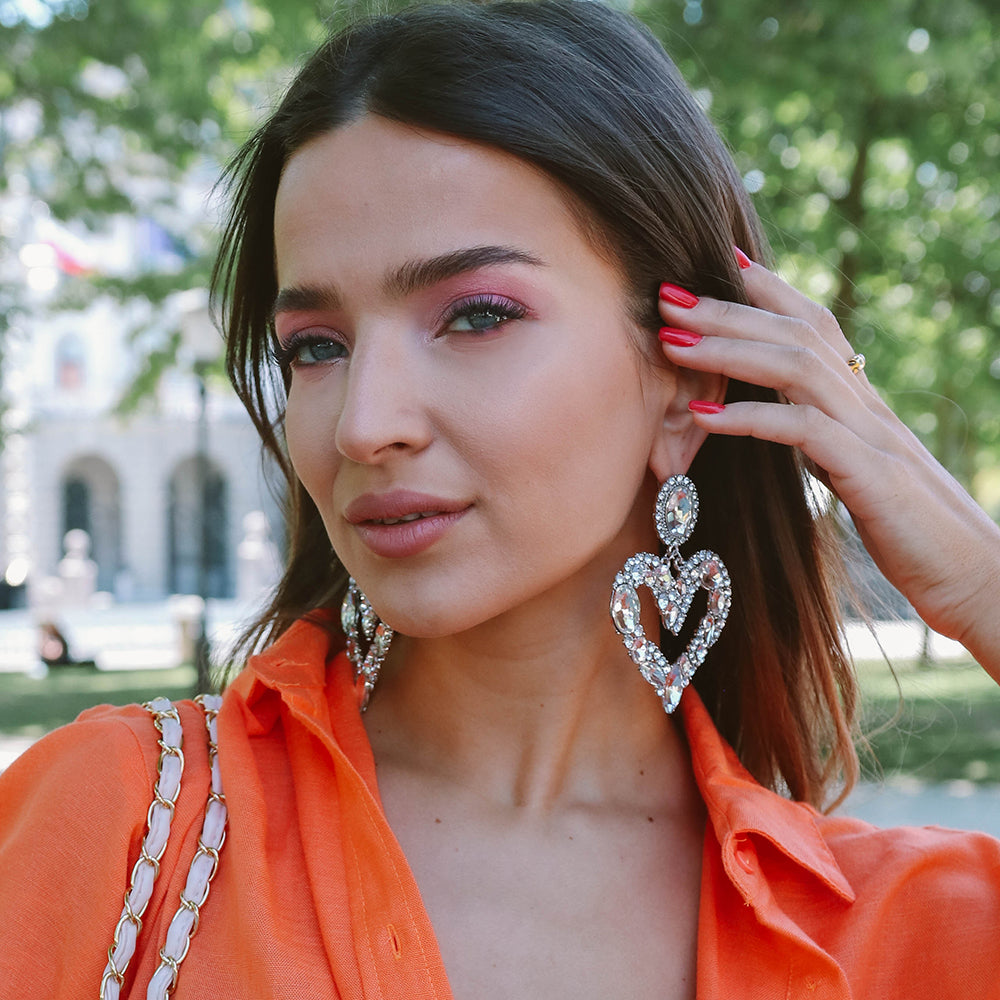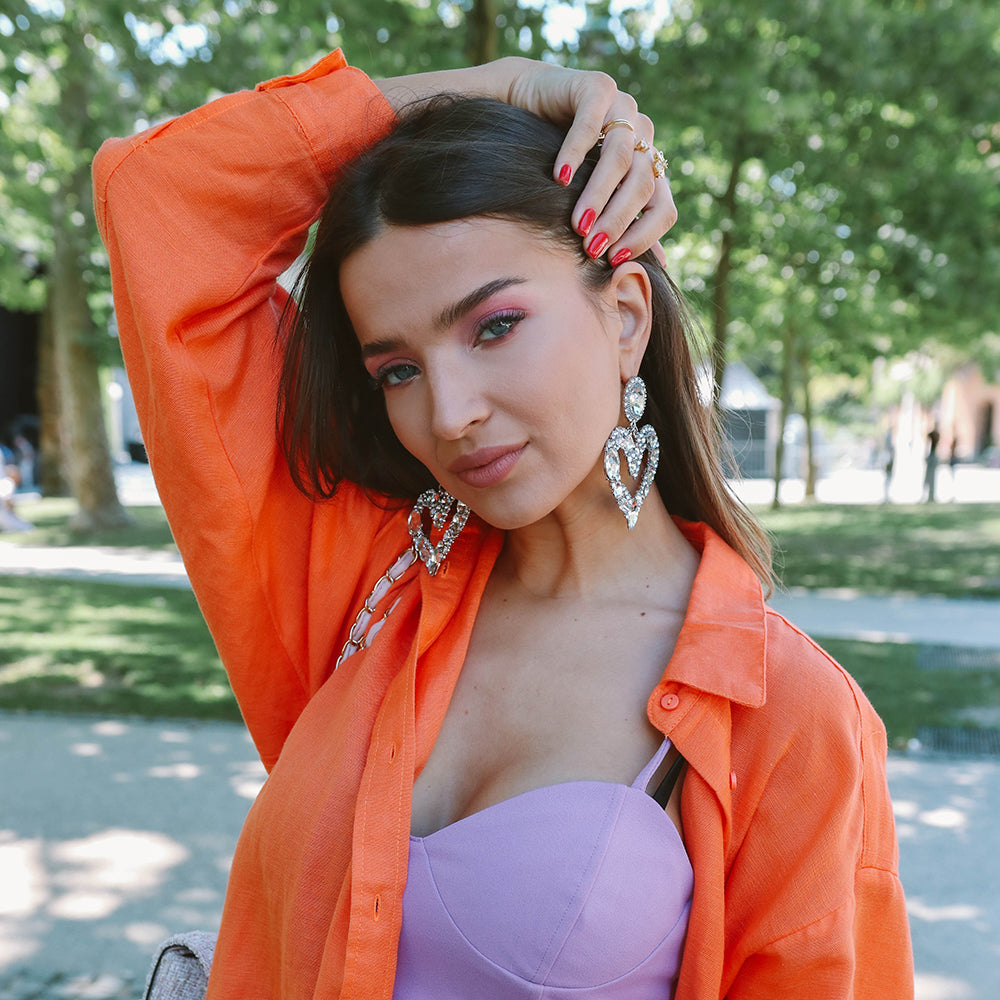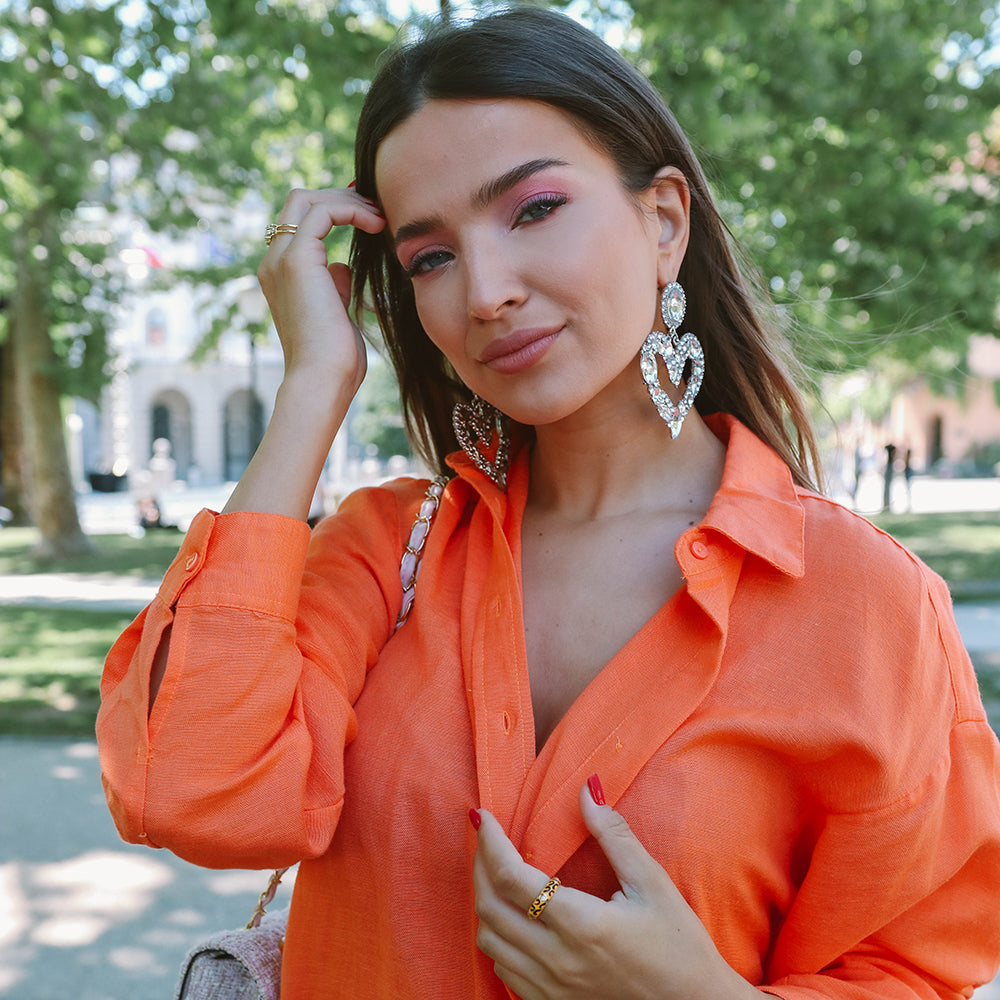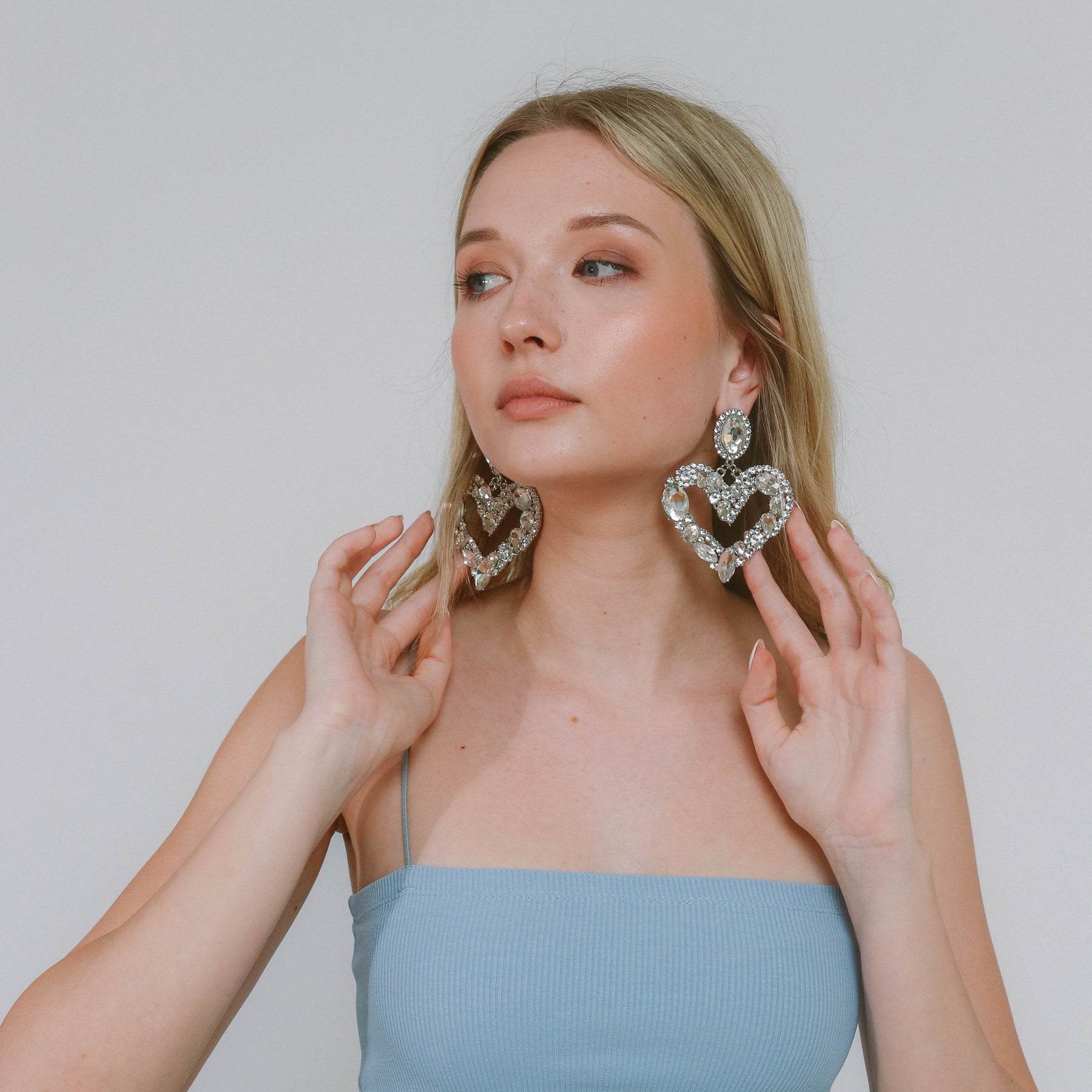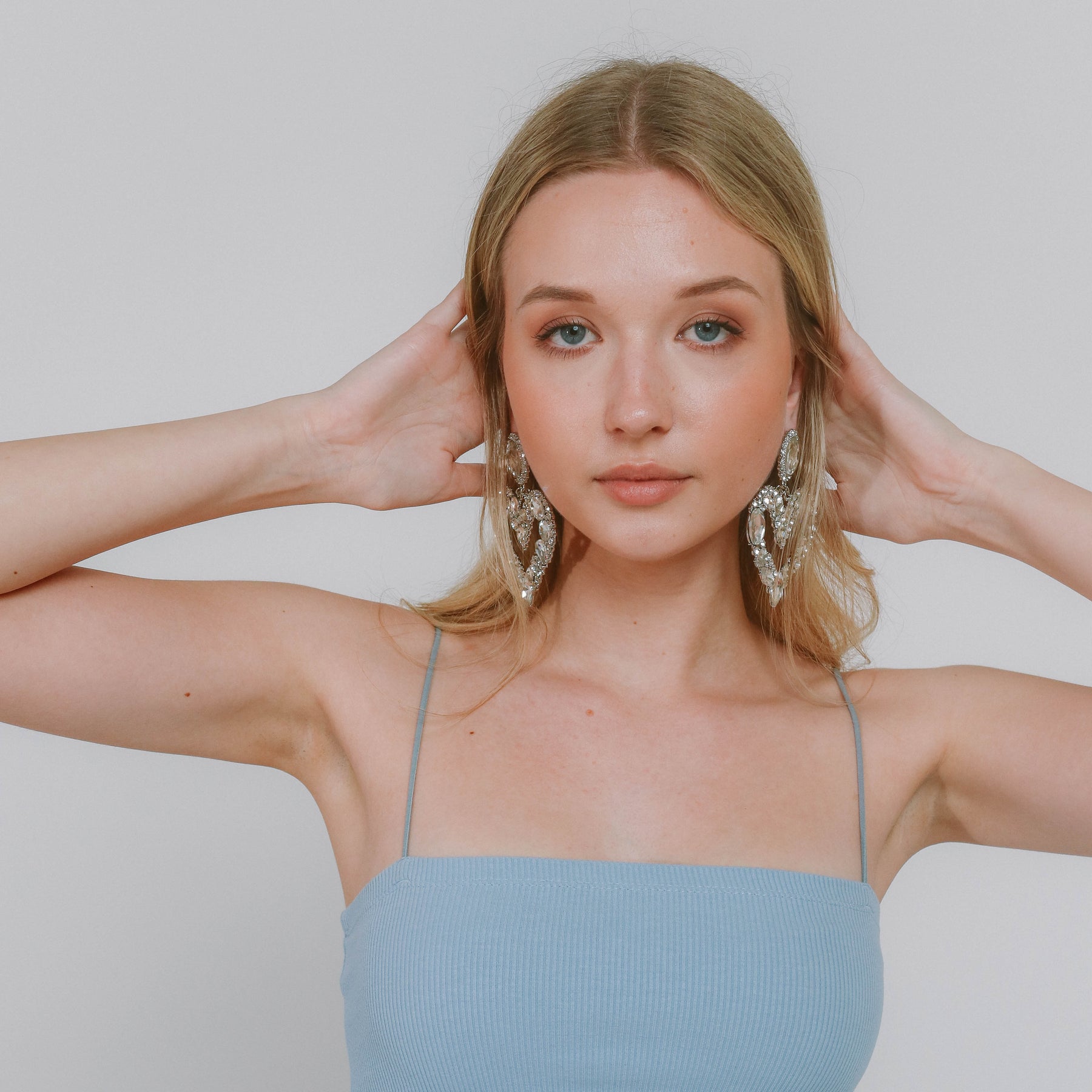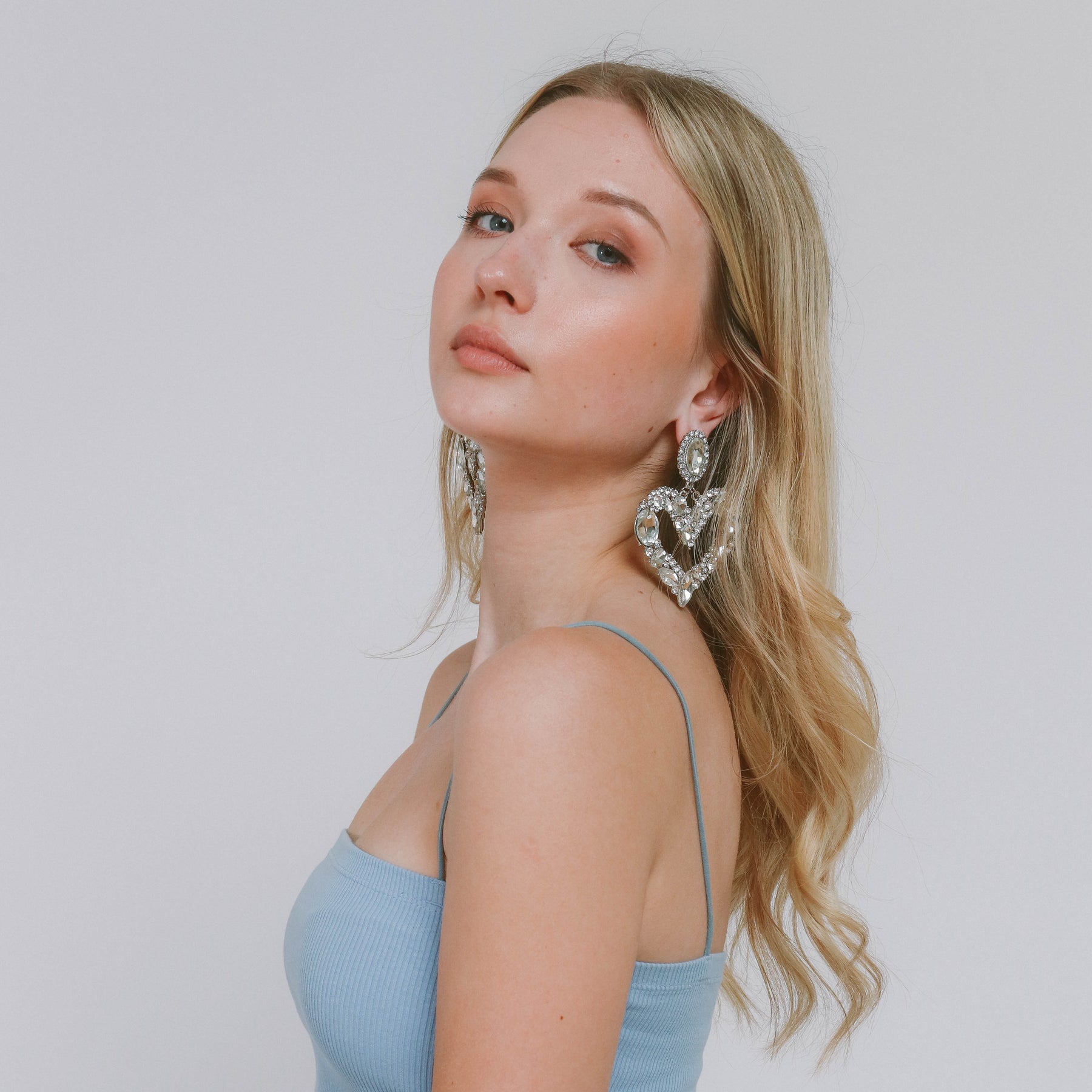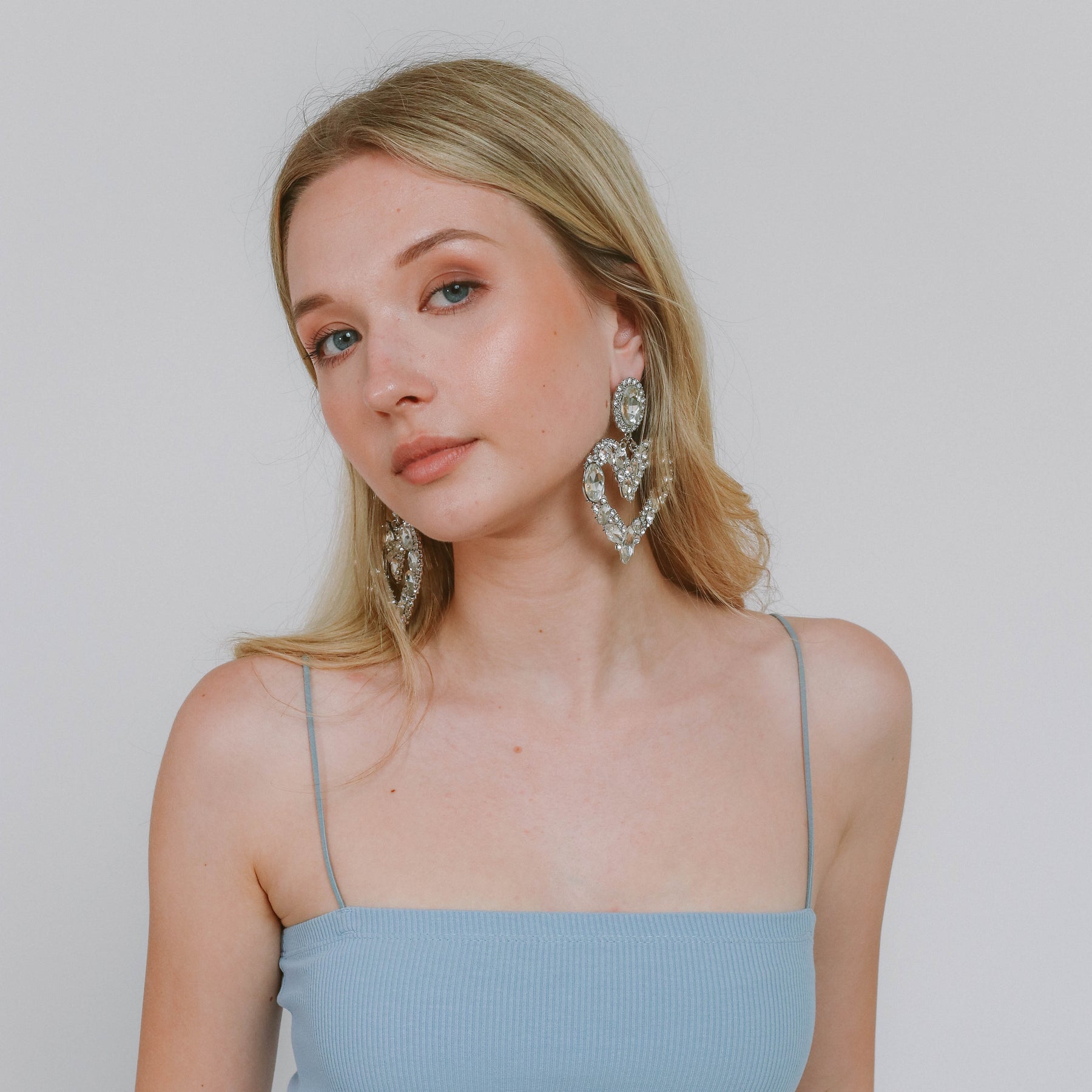 Earrings AUDACIA SILVER
Big, bold, and bursting with color! Need a big impact for your big day? These scratch-resistant heart earrings, covered in colorful stones and surrounded by gleaming crystals, will make the perfect accessory when you want to stand out in all the right ways.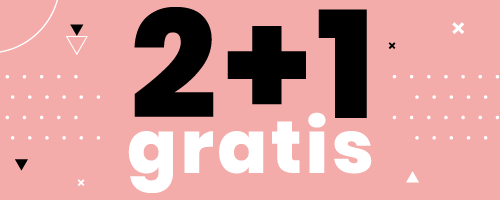 ** Get 1 for FREE when you add 3 items to your cart! **
Free shipping above €49,90
Fast delivery in 2-3 business days
Pay cash on delivery, with PayPal or credit cards
60-day 100% satisfaction guarantee
The Dolcelita Collection embodies the true meaning of glamour - with big, bold and colorful stones designed perfectly to give you a dazzling mix of shine and sparkle. Prepare for outstanding beauty that captivates, mystifies, and awakens your fashion senses. This nickel-free, scratch-resistant, and hypoallergenic gorgeous pieces are bound to get you noticed.

Hypoallergenic and nickel free
Scratch-resistant and lightweight
Ideal alternative to diamonds with similar sparkle and fire
Unique look
Material: Alloy

Celý zážitok z nakupovania bol perfektný. Krásne a kvalitné produkty zasielané s pridanou hodnotou a teplom odosielateľa. Dobrá práca!
Amo gli orecchini grandi e questi sono perfetti per me e si abbinano bene ai miei vestiti!
Elegantné náušnice sú vhodné aj ako darček.
Grazie, Sugaronly per avermi mandato un pacchetto meraviglioso e una consegna veloce! Gli orecchini sono il top! Consiglio l'acquisto!☺️
Špičkové náušnice, perfektne sa hodia k mojim ušiam. Moderné a jedinečné!
Náušnice sú skvelé ❤️. V tomto obchode som už párkrát nakupovala a okrem skvelých vecí chválim aj personál a naozaj rýchle dodanie.
Všetko super a rýchlo doručené.
S náušnicami som spokojná a ešte viac s rýchlosťou dodania.
Váš balík dnes dorazil. Náušnice sú nádherné, nosím ich na každú príležitosť.
I love big earrings and these are perfect for me and go nicely with my clothes!
introducing
DOLCELITA
Dolcelita is a brand curated for women with a strong sense of style that enjoy feeling comfortable in their skin. The collection is made of fun, colorful and exciting pieces that stand out.
A Dolcelita woman isn't afraid of bold & colorful fashion and is devoted to bringing fun into her everyday. She's in search of statement pieces that show her character & make her shine every time she enters a room.